From Taiwan to Hong Kong and from Banking to Consulting. How Yi-Ting Wang achieves her career and location change?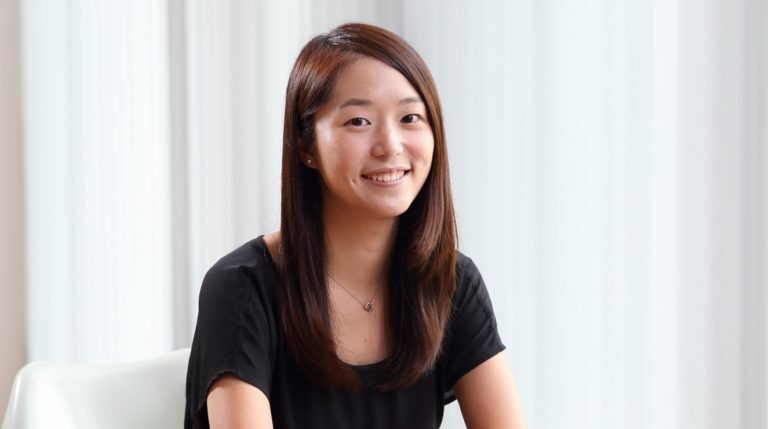 Yi-Ting Wang (Full Time Class of 2015) 
Pre MBA:             Product Manager/Digital Channel Manager, Standard Chartered /Citibank, Taiwan
Post MBA:           Senior Consultant, Sia Partners, Hong Kong
Hong Kong has always been one of the world's major financial hubs with a mix of Asian cultures and connection to the Western market. It has therefore naturally become Yi-Ting's top choice to do her MBA in Hong Kong because she knew this is the place where she wanted to start her career and she can leverage on her Chinese background whilst maintaining a good bridge to the western world.   The extensive alumni network, its history and reputation were all the other pull factors.
Despite having some good experience in banking and finance back in Taiwan, an MBA has helped Yi-Ting look at things from different perspectives.   Prior to her MBA, her focus was mainly on managing micro tasks,  then with the business management and entrepreneur related courses, she gained relevant knowledge that was previously unknown to her. She started to understand how business owners made their decisions and she is able to apply such knowledge in her current management consulting job dealing mainly with senior management to help them improve or solve their business problems.
Yi-Ting was particularly grateful for the abundance of networking events and the networks made through the Students Club as well as her participation in the case competitions throughout the programmes.  All these not only have helped her with her job offers but also assist with the business development function she currently engages in.  Some of these networks have even become her lifetime friends.
As a sponsorship lead for the CSR committee during her MBA days, she had lots of opportunities meeting up with large corporates to learn how to present an idea and to showcase her capabilities in order to negotiate for win-win situations.  To add on top of this, through these meetings, she got a better understanding of what these local and international companies were looking for in terms of CSR.
When talking about the fact that CUHK has such a huge alumni base, "it is very easy to bump into people graduating from CUHK and that just makes each other feel closer"
"This MBA Journey was like an eye-opening for me – looking at things from different perspectives, learning to work with people from different cultures, values and experience.  I have made connections to the other side of the world through study trips to US & China and participating in case competitions with Business Schools in Europe. I've learnt to understand each other's difference, how to embrace them in order to cultivate into a more valuable environment or business"