Alumni Career Advisor Scheme
Our Alumni Career Advisors are MBA alumni at the management level from different expertise areas. Existing MBA students and recent graduates can connect with them for professional insights across industries, functions and geographic areas.
Meet Our Alumni Career Advisors
INDUSTRY: FINANCIAL SERVICES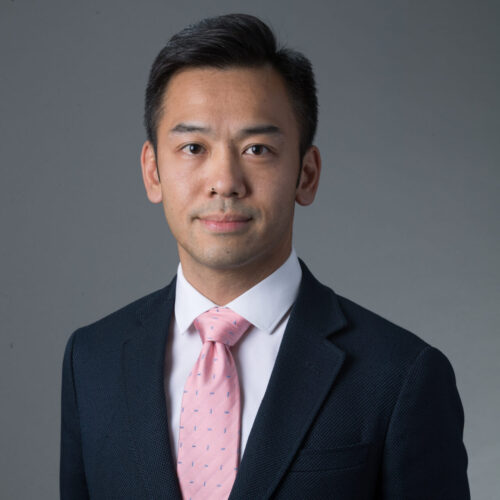 CHAN Gordon
Navis Capital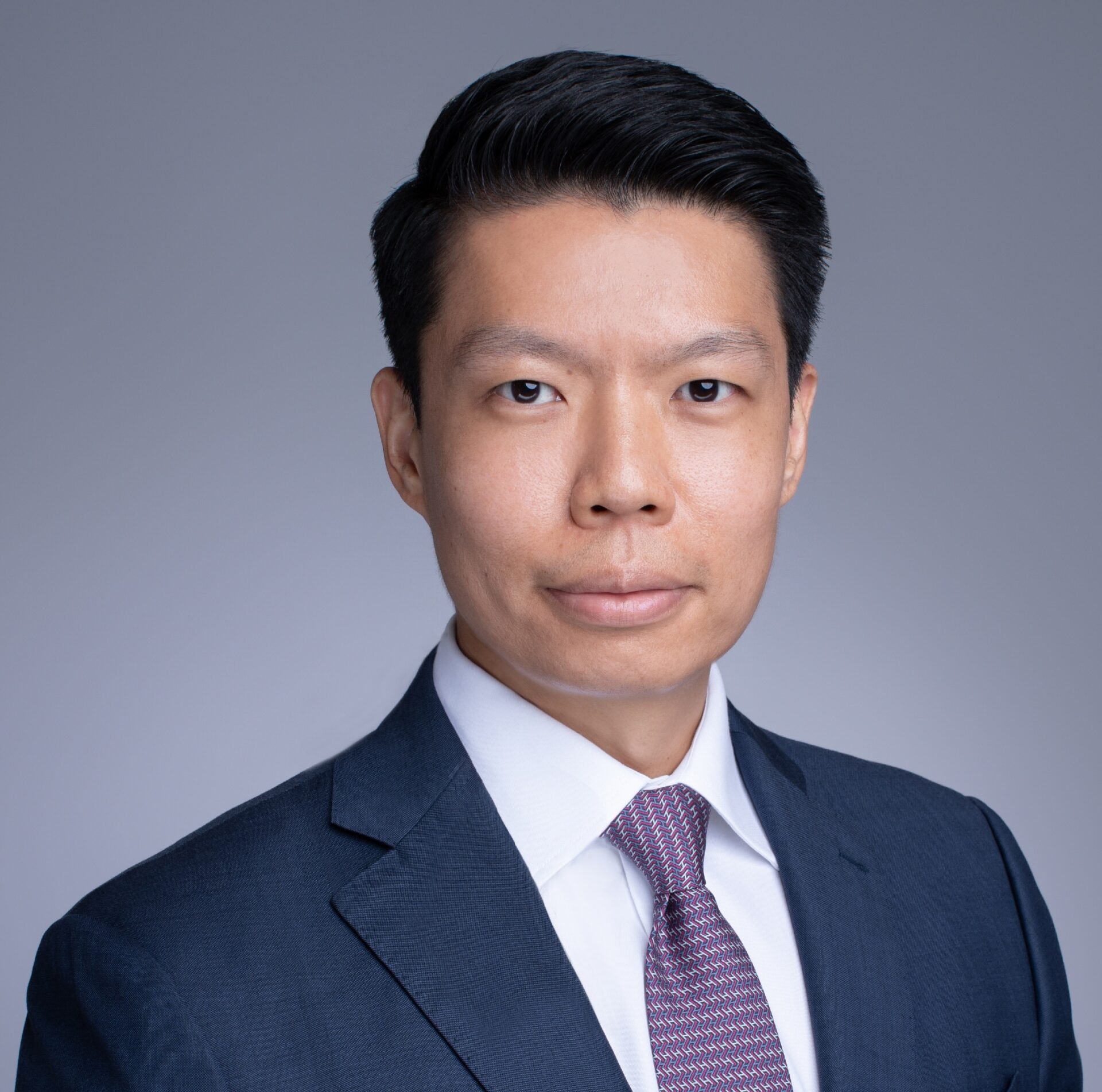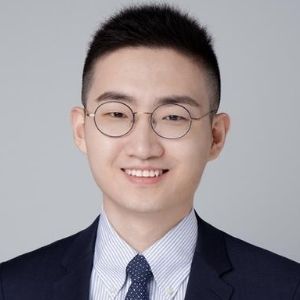 JIANG Ruoyu
Harvest Capital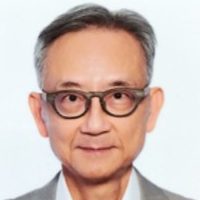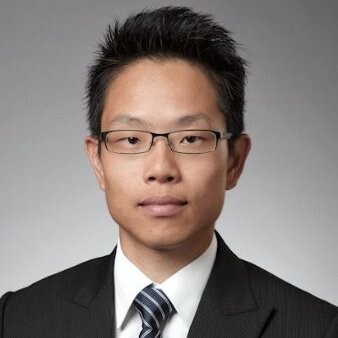 LEE Alex
ABCI Investment Management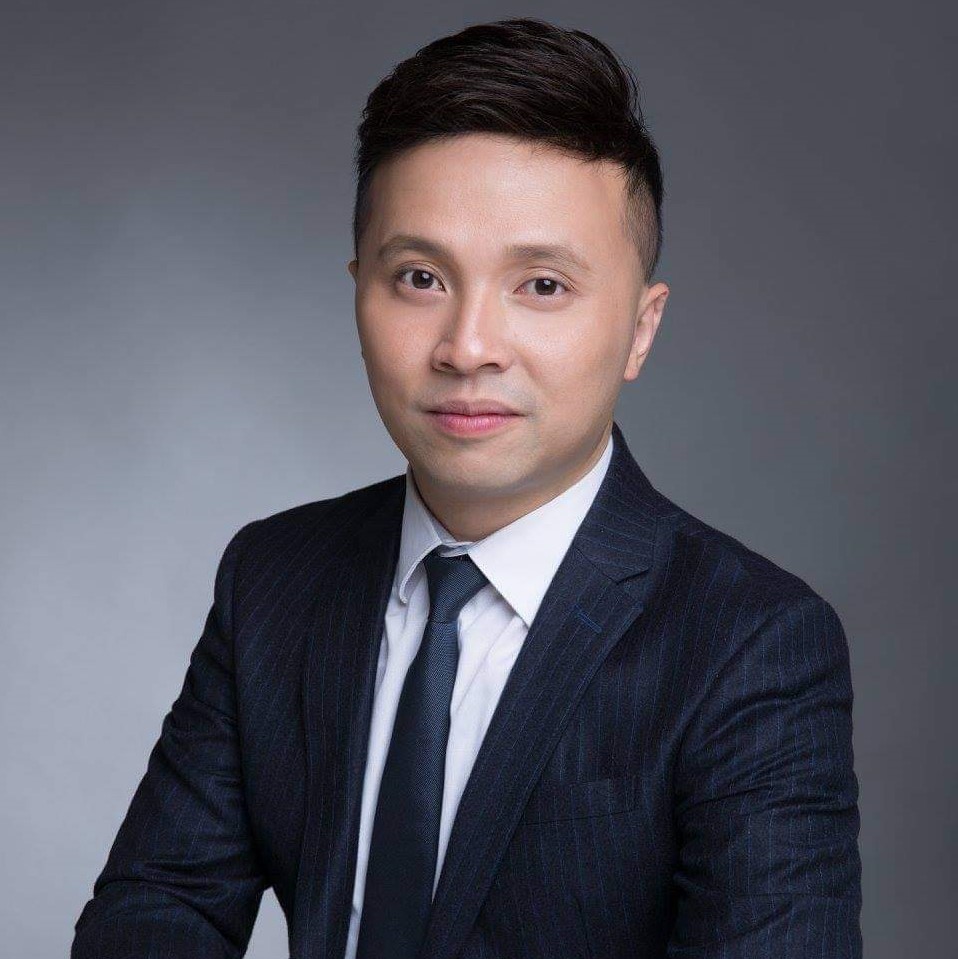 LEUNG Kevin
Sun Life Financial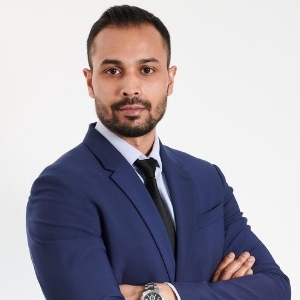 SINGH Nachiketa
Digital Support Services (DSS)Ltd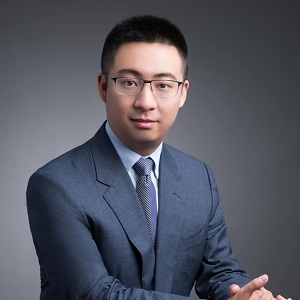 SU Yang
China Galaxy International Financial Holdings Limited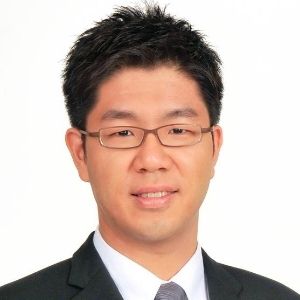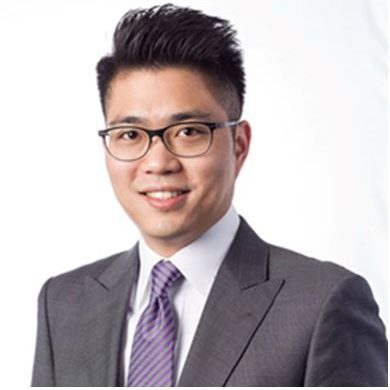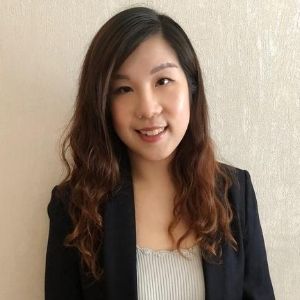 WONG Ankie
Nice Talent Asset Management Company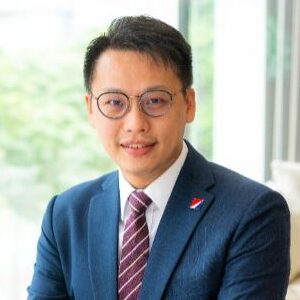 Gordon is an operationally-focused, Asia-based strategy consultant with deep cross-border experience in private equity portfolio management, focusing on value creation, growth-focused transformation, and operational improvement.
CHAN Gordon
Operating Partner
Navis Capital
2009 Graduate
Kelvin is the Hong Kong Head of Securities Lending Trading at J.P. Morgan. Previously, he worked at Citigroup across the Equity Financing business after graduating from the Full-time MBA program in 2013. Kelvin started his career in Toronto in the nuclear energy sector after receiving his Bachelor in Engineering degree from Queen's University in Canada.
CHIU Kelvin
Agency Securities Lending, Hong Kong Head of Trading
J.P. Morgan
2013 Graduate
Ruoyu was grown up in Shanghai, an important economic centre in China. He has been in the finance and private equity sector in China for years. After obtaining his MBA at CUHK, he was appointed as the Deputy Head of the investment department in China Minsheng Jiaye Investment Corp Limited. Currently, he is the Director of Harvest Capital 加华资本, he also served in various financial or investment institutions.
JIANG Ruoyu
Investment Director
Harvest Capital
2017 Graduate
Harry graduated as a BBA from CUHK in 1980, major in GBM and minor in Finance. He has over 32 years banking experience with 28 years in private banking. He has also worked as a CFO in a HK listed company from 1996 to 2000. He has worked for Bankers Trust, Citibank, JPM, Barclays Bank, Robobank, Credit Suisse, Standard Chartered Bank, Morgan Stanley. He was a private banker and then moved to management. After he retired in mid 2018, he joined Morgan Stanley as a part-time consultant in Jan 2022 to help them hire and coach new private bankers.
LAI Harry
Consultant
Morgan Stanley
1980 Graduate
Alex is the Senior Vice President at ABCI Investment Management. He is a dedicated PE investment professional with 10+ years of experience. Focusing on technology sector, including AI, semiconductor, robotics, outbound ecommerce, electric vehicles, SaaS.
LEE Alex
Senior Vice President
ABCI Investment Management
2011 Graduate
Kevin is a finance professional with over 17 years of experience in all aspects of banking, investment, insurance and asset management. He is also an MBA graduate with solid finance and management knowledge. In addition, he is a member of MDRT and COT for many years. He has proven track record and business results in handling complex business project, expanding market base and winning customers. As a top specialist and task-oriented leader, he created significant and sustainable business outcome.
LEUNG Kevin
Senior Branch Manager
Sun Life Financial
2018 Graduate
Nachi is an internationally experienced and seasoned professional originally from India with over 12 years expertise in Telco, Services/Solution deliveries and Strategic Management positions for projects in Europe, Asia, and Latin America. He brings solid expertise in setting up and efficiently scaling up Operations and IT divisions for FinTech firms.
SINGH Nachiketa
Head of Operations and IT
Digital Support Services (DSS)Ltd
2018 Graduate
Dr. SU Yang is the Head of Strategic Client in China Galaxy International Financial Holdings Limited. Before joining China GalaxyHuatai, Yang had over ten years of financial industry experience at Huatai, CICC and JPMorgan. Yang graduated from CUHK MBA and a Doctor Degree of Management from The Hong Kong Polytechnic University.
SU Yang
Head of Strategic Client
China Galaxy International Financial Holdings Limited
2015 Graduate
Stephen has 20 years of experience in investment banking and private banking. He started with technology focusing on derivatives business and subsequently transformed to wealth management industry. He possesses a double degree in BBA in Information Systems and Finance and pursued an MBA at CUHK. He is also a CFA and FRM charter holder.
SUN Stephen
Head of Product Management
Ping An Bank
2006 Graduate
Vernon Tam is the Vice President of IPO Vetting, Listing Division at the HKEX. He has over 15 years of healthcare and corporate finance experience. He started his career in the pharmaceutical industry in MSD and Eli Lilly, and then worked in investment banks including Deutsche Bank and Bank of China International focusing on biotechnology and healthcare sector for more than 10 years. Mr. Tam graduated from the University of Hong Kong with a Bachelor of Science in molecular biology and Master of Philosophy in reproductive endocrinology. He also holds an MBA degree from the Chinese University of Hong Kong and completed the international MBA program with a major in healthcare finance in Duke University.
TAM Vernon
Vice President of IPO Vetting, Listing Division
HKEX
2011 Graduate
Ankie has been in the banking industry for a number of years. She is passionate in building up relationship with her clients and provides them with wealth management solutions and investment advisory for customising investment portfolios.
WONG Ankie
Investment Director
Nice Talent Asset Management Company
2013 Graduate
With 15+ years' experience leading strategic business development partnerships for top tier global banks, insurance and financial institutions. Thomas is leading over 150 market elites specified in different functions, including Product Distribution, Business Operation, Partnership Service Management, Training & Professional Development, FinbBiz Development and Platform Marketing.
Wu Thomas
Head of Business Platform
OnePlatform
2020 Graduate
INDUSTRY: TECHNOLOGY & PLATFORMS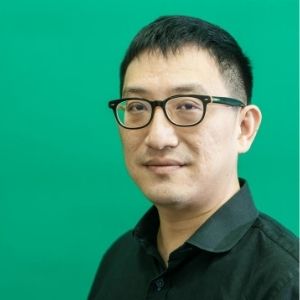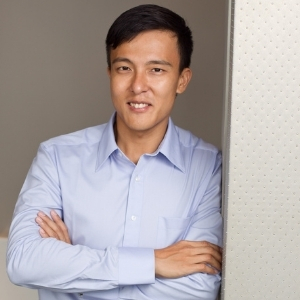 CHOE Darren
Intel Corporation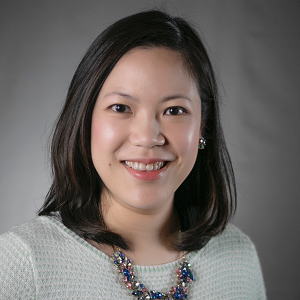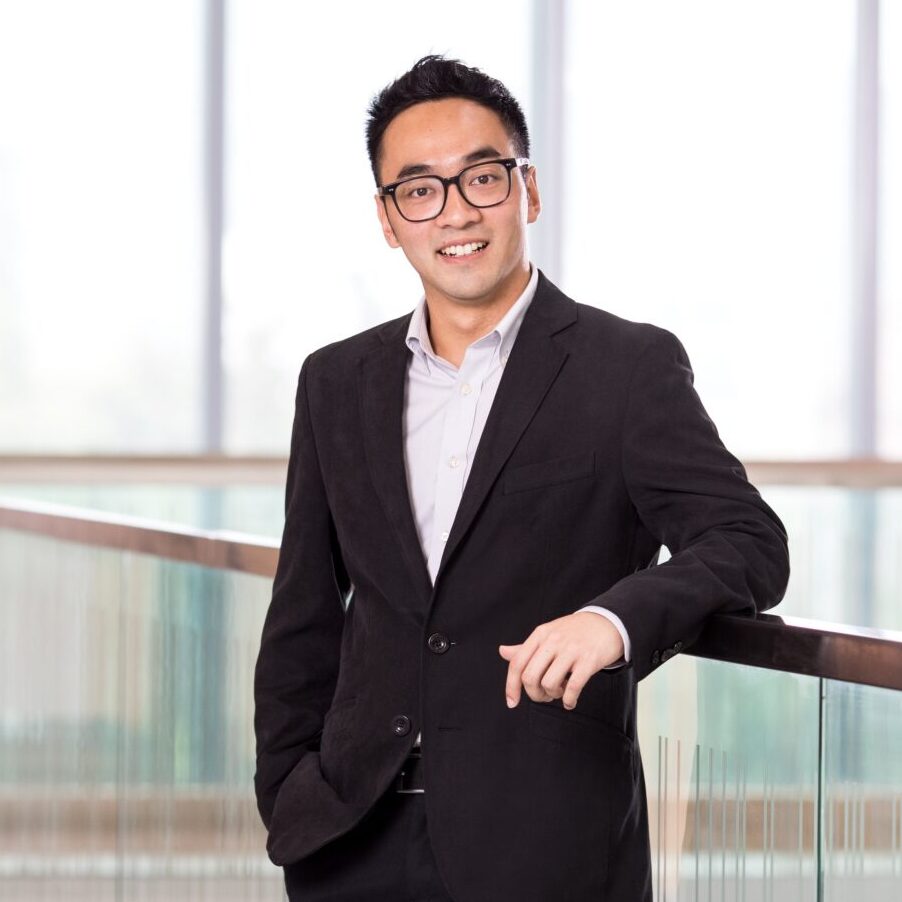 LEUNG Victor
Thought Machine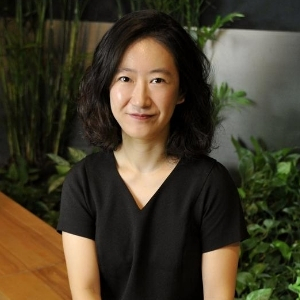 TANG Qian Leila
The Techno Creatives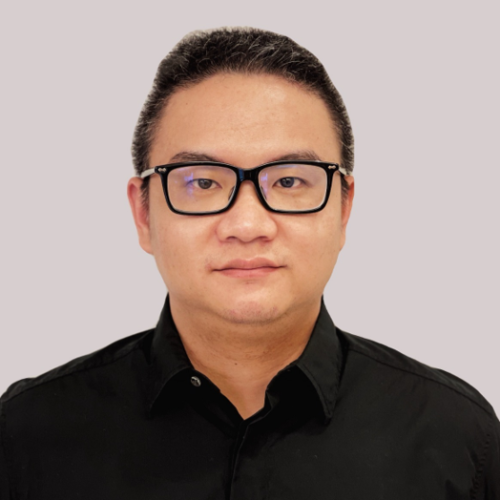 WANG David
Google Hong Kong
Over twenty years of online, e-commerce, digital transformation and technology management experience. Charles founded CLEARgo a decade ago, it has now grown into an established digital commerce agency, with offices in Hong Kong, Shanghai, Singapore and Malaysia, helping major brands and retailers on digital commerce transformation and growing regional presence.
CHAN Charles
Founder and Managing Director
CLEARgo
2012 Graduate
Darren is an MBA graduate with 12+ years of international business experience in supply chain management, project management (Project Management Professional – PMP 2011-2020) and finance analysis (Australia CPA). He is responsible for material strategy of high mix low volume product, drive improvement and compliance in sales management with multibillion technology conglomerates in PRC, Asia Pacific & Japan (APJ).
CHOE Darren
Material Program Manager
Intel Corporation
2013 Graduate
Karen Ko graduated from CUHK MBA Programme in 2012. She is currently the Director, Marketing, Asia Pacific & Japan Region of SailPoint, responsible for laying out the marketing strategies, communication and demand creation for Asia Pacific. Karen has been engaged in marketing at IT/ Technology industry with more than fifteen years. Before working in SailPoint, Karen worked at Automation Anywhere, Equinix, Symantec and several foreign telecommunications companies in the Asia-Pacific region.
KO Karen
Director, Marketing, Asia Pacific & Japan Region
SailPoint
2012 Graduate
Victor is experienced in software development, consulting services, and technical product management. A business and technology expert with an MBA in Finance and a Master's degree in Computer Science, Victor is also an AWS Certified Solution Architect and GCP Cloud Engineer with proven track record in building banking products from scratch and serving as a charismatic leader.
LEUNG Victor
Client Engineering Manager
Thought Machine
2019 Graduate
Focusing on Entrepreneurship and business development, skillful in hardware project development and supply chain management, Leila has a wide connection in China electronics manufacturers and solution providers. Also professional in import and export business.
TANG Qian Leila
Site Manager
The Techno Creatives
2017 Graduate
David has 15+ years' experience in Digital Advertising industry, serving top clients across different industries, such as Gaming, E-commerce, Tech, CPG, etc, 10X acquisition business for Google in the past years
WANG David
Head of New Business Sales, Greater China
Google Hong Kong
2012 Graduate
INDUSTRY: FAST MOVING CONSUMER GOODS (FMCG)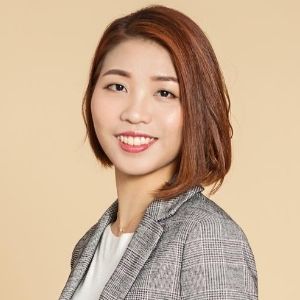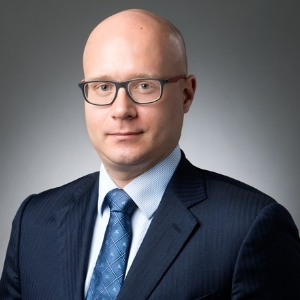 IGNATOV Andrei
Magnit OJSC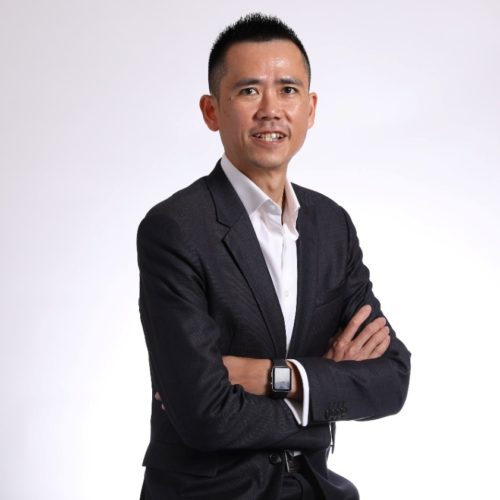 LEE Samuel
A.S. Watson Retail (HK) Limited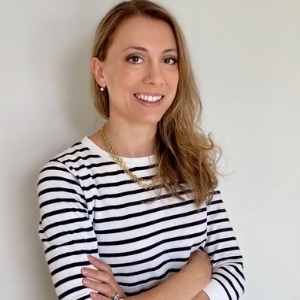 With over ten years' experience in luxury retail sector, Clara has enormous industry knowledge in diamond jewellery business in the Greater China region. She has introduced "Hearts On Fire", a U.S. premium diamond brand under Chow Tai Fook Jewellery Group, to Hong Kong and Macau market and is now the integration leader of the office of global diamond jewellery brand "Hearts On Fire".
AU Clara
Associate Director
Hearts On Fire
2018 Graduate
Procurement professional with over 15 years of experience with multinational retailers. Skilled in all aspects of organizing procurement, assortment building, sales & profitability management, promotion, staffing and business analysis in retail. Proven expertise in fresh products, specialty – fish and seafood. Proven track record in solving difficult and complex issues by thorough analysis of causes and developing strategies for sustainable results.
IGNATOV Andrei
Category Management Director, Moscow District
Magnit OJSC
2018 Graduate
Samuel graduated in HKU BBA in 1991. He has 30+ years of experience in retail industry, in which 15 years in Mainland China. He relocated back to HK in 2019 and taking the role as Managing Director of Watsons HK.
LEE Samuel
Managing Director
A.S. Watson Retail (HK) Limited
2000 Graduate
Paola has first developed her career interest in marketing and product development and follow with merchandising and ecommerce. She is an e-commerce seasoned professional, with proven intercultural leadership skills. Passionate about customer experience, omnichannel strategies, and assortment, within beauty and fashion industry.
PERVERSI Paola
E-Commerce Category Lead
H&M
2015 Graduate
INDUSTRY: ENTREPRENEURSHIP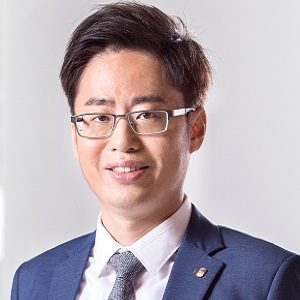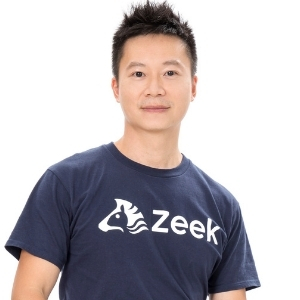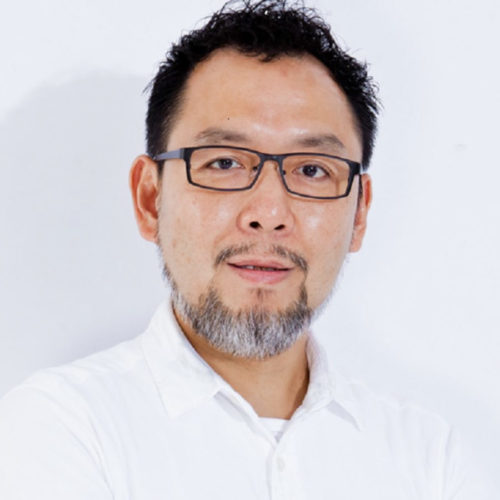 JUNG Peter
Milton Exhibits Group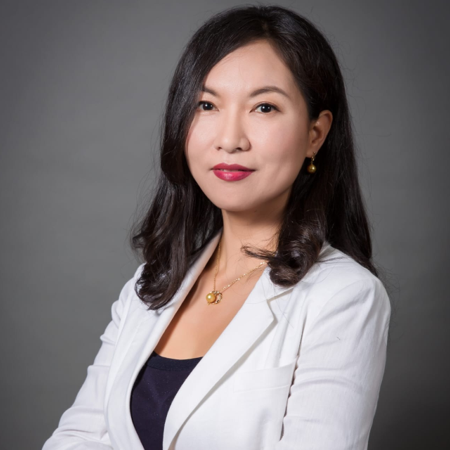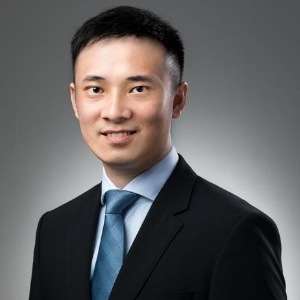 NI Daniel
Cornwall Medical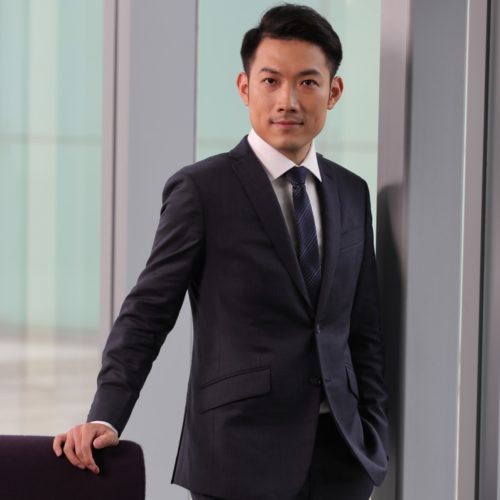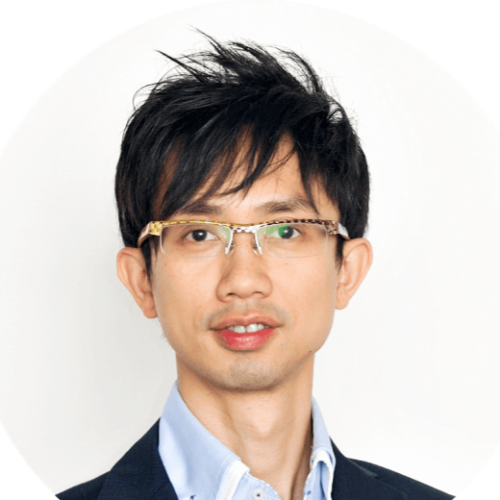 WONG Edward
CW Supply Ltd.
Rich experience in B to C cross border logistics, very skilled in People Management, Strategic Planning, Business Development, Business Strategy and Sales Management. Achieved CUHK MBA Excellence Academic Performance Award during graduation.
CHAN Adrian
Managing Director
Asia Pacific and Emerging Markets
YunExpress
2019 Graduate
Mr. Vincent Fan currently holds the positions of Co-founder & Chief Strategy Officer of Zeek, responsible for the business strategy, market and product positioning, and operations management. Prior to that, Vincent was a management consultant and corporate strategist. He has extensive strategy consulting and corporate transformation experience across Greater China and APAC. He has previously taken up various consultancy positions in EY's in-house global advisory, IBM GBS' Strategy & Transformation and GBI Consultancy, with focus on business and operational strategy, organizational design and efficiency improvement. Vincent was also a programme lead and part-time lecturer in The Chinese University of Hong Kong.
FAN Vincent
Co-founder & CSO
Zeek
2018 Graduate
Peter is the Co-Founder of Milton Exhibits Group, an integrated marketing company specialized in assisting brands to build experience for its target audience through events and exhibitions. Under his leadership, Milton witnessed a steady growth from a Hong Kong based technical, creative and technological service provider to now a company with over 220 employees located in 9 offices strategically located in major cities of Greater China and South Asia regions. Peter currently holds the position of Managing Director of the Greater China region, oversees the day-to- day management, as well as its corporate functions, business development and strategic planning for the company. He is a strong believer and supporter in education and talent development for the event and exhibition industry. In addition to his many roles, Peter is keen on cooking and running where he began two of his favourite hobbies since he became the Co-Founder of Milton. Peter obtained his EMBA from The Chinese University of Hong Kong in 2015 and MRICS from The Royal Institute of Chartered Surveyors in 2016.
JUNG Peter
Managing Director
Milton Exhibits Group
2015 Graduate
Cherry was former partner at Sequoia Capital China and founded Redhill in 2018 – a professional early-stage healthcare fund. With the lead of Cherry who has integrated expert experiences in global Medical Device & Pharma Operation and disciplined portfolio management, Redhill is committed to create higher ROI by investing and supporting innovative healthcare+ enterprises in China
LU Cherry
Chairman
Redhill Capita
2004 Graduate
Daniel started his career in Beijing as an Investment Banker and later joined one of the biggest Angel Fund in China as an Investment Manager during his study at CUHK MBA. Later in 2018, Daniel co-founded Cornwall Medical, an innovative medical service provider, and led a HKD60M Pre-A Series fundraising with a valuation of HKD200M, currently serving as the CFO at Cornwall Medical.
NI Daniel
Co-founder and CFO
Cornwall Medical
2018 Graduate
Steven Pun is the Co-founder and CEO of Protech Group. Respectively in 2008 and 2010, he founded two companies in Hong Kong and established an integrated industrial and trade factory in Shenzhen. Protech Group is a specialist focusing on R&D and the application of high-definition audio-visual digital technology. Thanks to its professional R&D team with cutting-edge technology, and well-established cooperation with the leading chip companies, the group is one of the leading suppliers of HDMI and Type-C products. The group's business comes across more than 70 regions in 13 countries worldwide and links with well-known customers.
PUN Steven
CEO
Protech Group
2018 Graduate
Mr. Wong has worked in various industries for over 18 years with domestic, PRC, and international management experiences. In 2009, he co-founded a Hong Kong-based company covering !elds like Digital Marketing, eCommerce and Distribution. The business has been scaled up within one year after receiving fund injection from an asset management company. Currently, he is VP of CUMBA Alumni Association and Project Director of CUHK Center for Entrepreneurship.
In the past, Mr. Wong had worked in management and executive positions with BMW Group, China Travel Service Group, Logwin AG, and Winnington Metal & Plastics, where he was responsible for
business development and operations.
Mr. Wong was the founding member of Rotary Club of Shouson Hill, Rotary International, an organization to support NGOs and social enterprises. He had also been a council member of BBA Alumni
Association of CUHK Business School for 10 years.
WONG Edward
Business Director
CW Supply Ltd.
2008 Graduate
INDUSTRY: CONSULTING & STRATEGY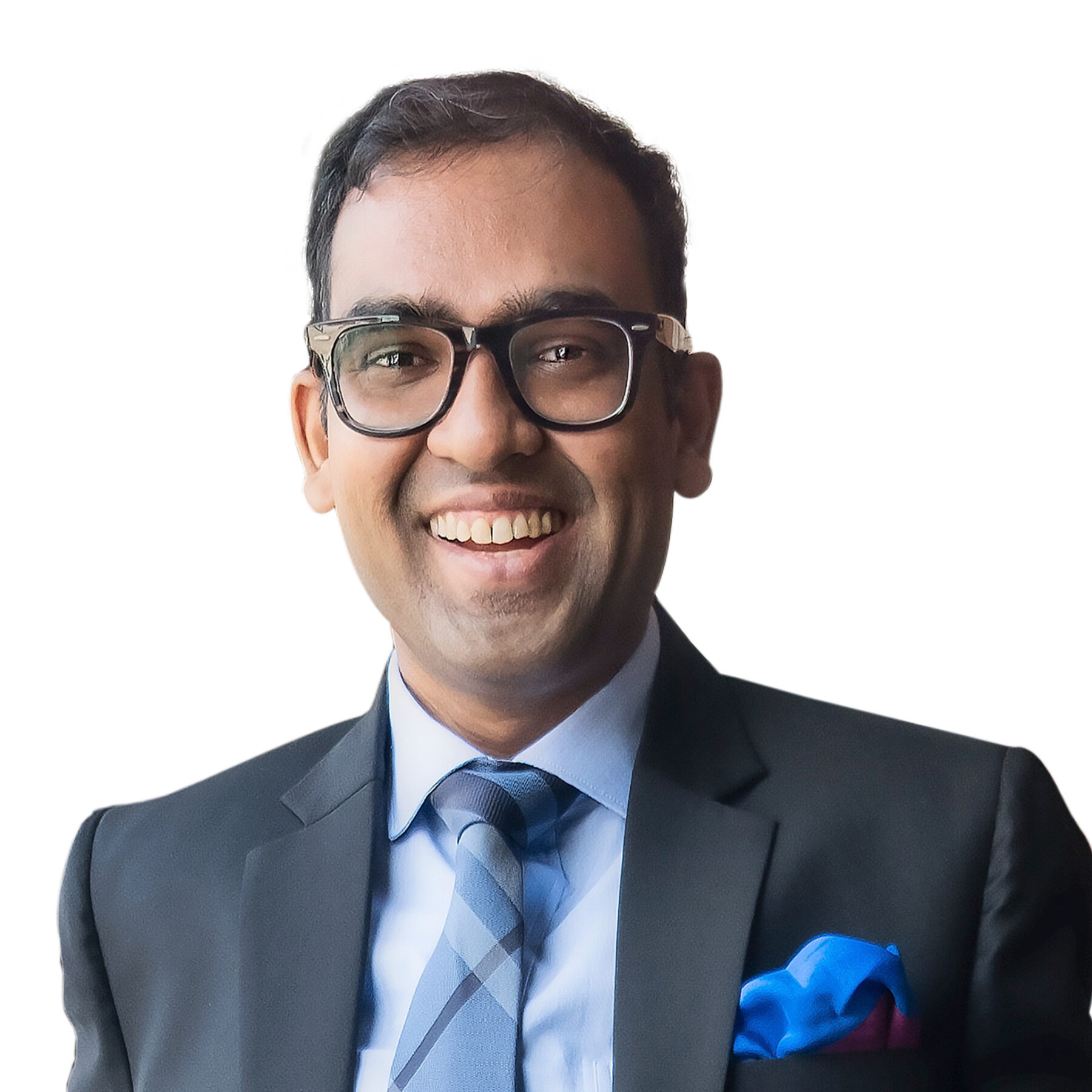 AGARWALLA Pulkit
Kowloon Consulting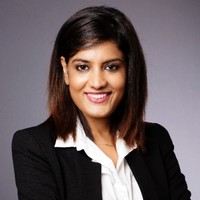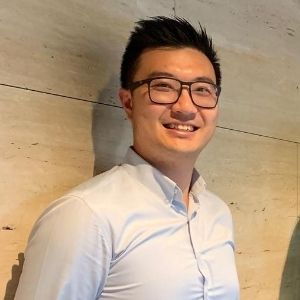 NG Jeffrey
McKinsey & Company
Personal Mission: "Lead a truly fulfilled life and be a catalyst for other people's success".
Vision: Food, Opportunity for all.
Background: Private Equity Investing (Helix Investments), Hedge Funds Advisor (Long/Short) and Investment Banking (RBSA Advisors).
Education: CUHK MBA & Kellogg School of Management MBA Exchange.
Lived: India, US & China.
AGARWALLA Pulkit
Founder
Kowloon Consulting
2016 Graduate
Neha is a Strategy and Consulting Director and has been with Accenture for over 6 years in Hong Kong/Greater China. Overall, she brings 12+ years well-rounded experience of developing digital transformation strategies, managing large scale transformation programs, SI delivery projects and driving change across organization. Having worked across multiple sectors, she thrives in change, re-inventing and re-orienting her skills to keep pace with evolving market needs and technology landscape. Originally from India, Neha has had a truly global career with experience in mature markets such as UK and growth markets like India, China, Southeast Asia and UAE. Besides her day-to-day client projects, she leads Mental Health Council for Hong Kong Business. She is passionate about sustainability and purposeful living.
KANOTRA Neha
Strategy and Consulting Director
Accenture
2014 Graduate
Jeffrey serves as the head of Fintech solutions in one of the virtual banks in Hong Kong. Doing finance concentration allowed him to understand different parts of the bank without actually working in those departments. In addition, common modules, such as strategic management, inspired him to change the organization one step at a time. Jeffrey is a regular columnist at Hong Kong Economic Digest FinTech 領袖頻道.
NG Jeffrey
Project Leader
McKinsey & Company
2012 Graduate
Winky has been a Consultant leading a team specialised in Data Strategy, Big Data Platform and Analytics, and other services for a multinational consultancy. Winky is fond of coffee, sports, and new business innovations.
NG Winky
Data Platform, Analytics, & AI Offering Lead, Greater China
Avanade
2013 Graduate
INDUSTRY: OTHERS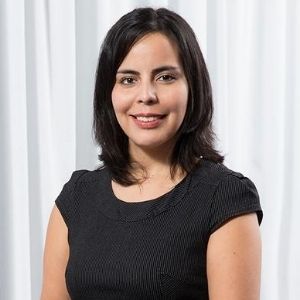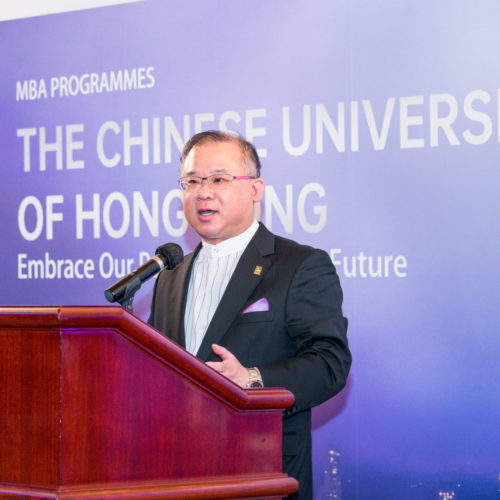 LEE Armstrong
Worldwide Consulting Group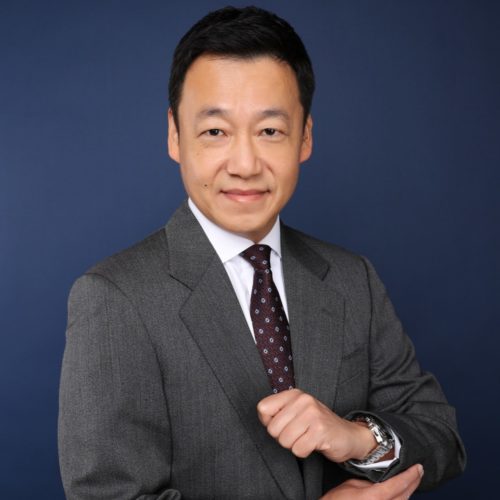 CHAN Dexter
The Hong Kong Jockey Club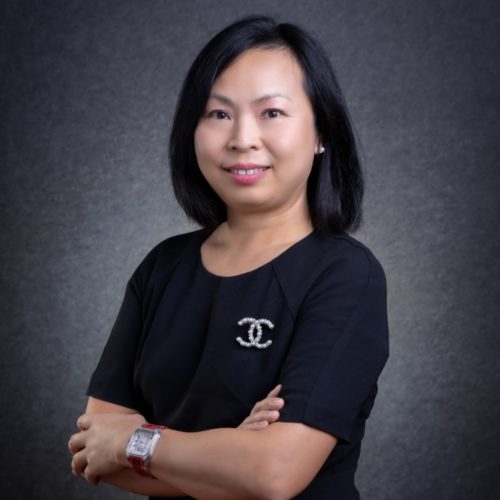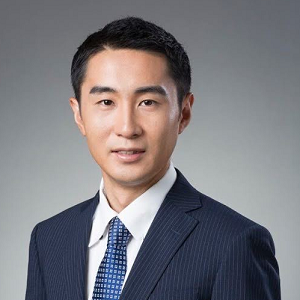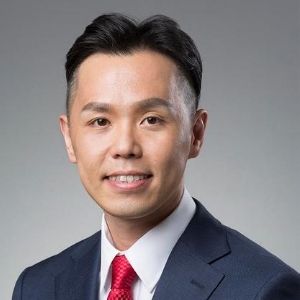 YOO Jooyoung Jay
DRTECH Corporation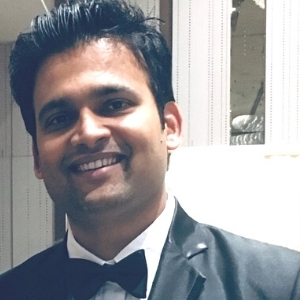 JHA Rohit
Vikings Career Strategists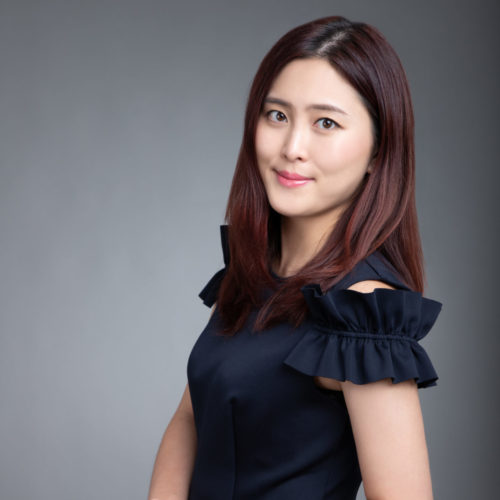 Liao Bonnie
Social Enterprise Research Academy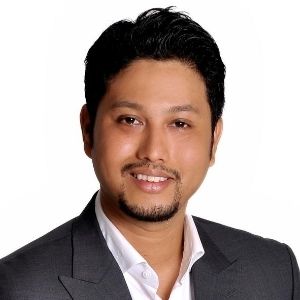 SINHA Ranit
TAL Apparel Limited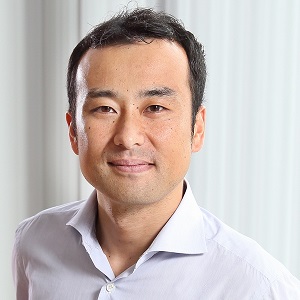 SUGIYAMA Atsushi
Sun-up Corporation (Thailand) Limited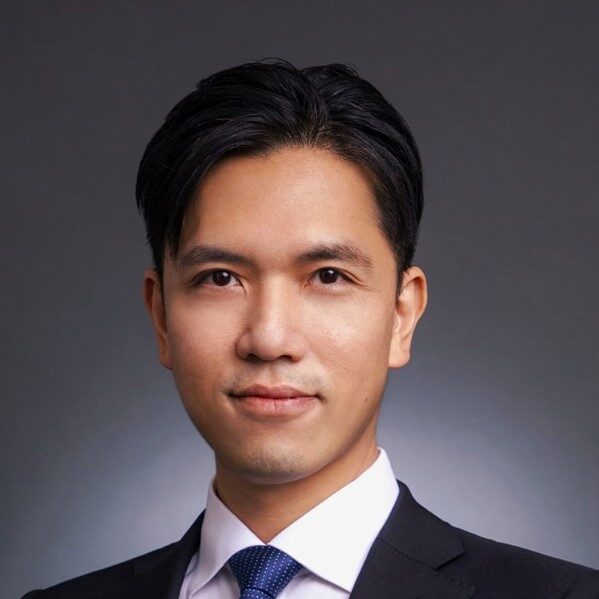 TSANG Steve
Asia Pacific, SSP Group Plc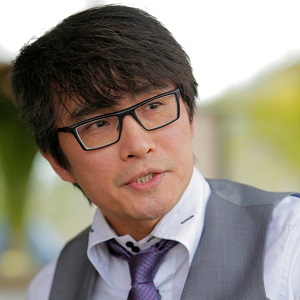 WONG Benjamin
Invest Hong Kong, HKSAR Government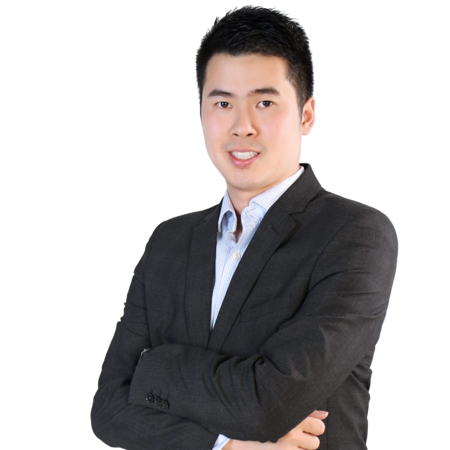 YEUNG Peter
MTR Corporation
Cecilia is from Chile. She studied pharmacist and has been in the pharmaceutical industry for years, specializing Brand Building and Marketing. Cecilia is truly a global citizen that she has studied and worked in several countries like USA, Central America, Europe and Asia, which enables her to communicate efficiently with different stakeholders in MNC like AstraZeneca.
BARRIA Cecilia
Disease Area Strategy Leader
Roche
2017 Graduate
Beginning his career as a management consultant at Arthur Andersen Business Consulting in 1995, Mr. Lee was responsible for advising renowned local and international companies in process re-engineering, market studies, financial planning, strategy formulation and execution.
After leaving the consulting industry, Mr. Lee has held senior executive positions at leading companies in Retail, IT and Insurance industries. He is one of the pioneers in launching the superstore shopping concept in Hong Kong and also the founder of Park'N Shop Cyberstore. Mr. Lee was also responsible for strategic planning, business development and marketing for Oracle and AIA in the Asia Pacific Region.
Mr. Lee left the Management Supports Department at AIA in 2002 and established Worldwide Consulting Group Company Limited which is a leading executive search firm specializing in the recruitment of talent for mid-to-top level positions for renowned MNCs and listed companies in several major industries, such as banking, finance, insurance, investment, retail/ FMCG, IT, telecommunications, real estate public organizations, etc.
LEE Armstrong
Managing Director
Worldwide Consulting Group
1995 Graduate
Dexter has 30years' experience in business planning and marketing strategy, brand, customer lifecycle and digitalization. He led award- winning CX and product innovation, communications and digital fronts with regional impact. Quest for innovation is not only a key driving force in his career development but also a game changer for projects that he has delivered for banking, marketing, digital, entertainment and hospitality industries.
CHAN Dexter
Executive Manager
Membership CRM & Intelligence
The Hong Kong Jockey Club
2000 Graduate
Frandy is the Head of Marketing and Business Development of DSG Energy. She is a business executive with experiences in driving bottom line and growth deliveries, team and organization leadership, people development and change management.
CHU Frandy
Head of Marketing and Business Development
DSG Energy
2000 Graduate
Mr. Miyata has worked in a number of securities, pharmaceutical and digital marketing companies in Japan. Currently, he is serving at an IT × healthcare venture company and engaging in expanding services across Japan. He is a seasoned web marketing consultant with experience in SEO, and constructing Owned Media, strong in gathering page viewers and selling products on websites, and high sales skill through finance and pharmaceutical industries, especially identifying and targeting potential customers.
KOZO Miyata
Senior Marketing Manager
H2 Co, Ltd.
2018 Graduate
Jay is an international business professional with biomedical engineering background. His ten-year experience in the healthcare sector equips him with strong business know-hows and solid market insights.
YOO Jooyoung Jay
Deputy General Manager
DRTECH Corporation
2017 Graduate
Rohit has 13 years of diverse and global industry experience in the realm of financial services, insurance, management consulting, non-profit, and entrepreneurship, across the globe including India, New York and Hong Kong. Currently, Rohit runs his own venture Vikings Career Strategists to help students and professionals discover their perfect college and career.
JHA Rohit
Founder & CEO
Vikings Career Strategists
2018 Graduate
Ms. Bonnie Liao currently serves as different community positions including Executive Director of Federation of Hong Kong Guangdong Community Organizations, VP of The Chinese University of Hong Kong MBA Alumni Association, Councillor of Hong Kong Rehabilitation Power and VP of Miss Entrepreneurs Club. Ms. Liao has been invited to be award presenter and guest speaker for various events, such as "South China Media Group: Corporate Social Responsibility Awards 2019, "Innovation Development and Talent Demand in Green Finance Seminar" organized by CityU Research Centre for Sustainable Hong Kong and radio shows. At earlier times, she represented to compete for "Hult Prize'. In 2019, she was appointed as SC.Net of Community Investment & Inclusion Fund of Labor and Welfare Bureau.
Liao Bonnie
Executive Director
Social Enterprise Research Academy
2015 Graduate
Ranit is a seasoned consulting professional with 12 years of experience in supply chain domain across multiple industries like telecom, retail, apparel and fashion, industrial products, and chemicals. Ranit specialises in supply chain planning, lean optimisation, supply chain analytics and cost reduction. In the past, he has been associated with KPMG and Huawei in strategic roles. He has an extensive work experience in emerging markets such India, China, the Middle East and North Africa, and Southeast Asia.
SINHA Ranit
Engagement Manager
TAL Apparel Limited
2014 Graduate
Mr. Sugiyama started his venture business Sun-up Corporation in Thailand after MBA graduation. Sun-up Corporation is the enterprise solving various problems about industrial wastes through the 3Rs (Reduce, Reuse, Recycle), aiming to contribute to environmental preservation and sustainable development through Trading, Consulting and Investment.
SUGIYAMA Atsushi
CEO
Sun-up Corporation (Thailand) Limited
2016 Graduate
Steve Tsang currently leads the Finance & IT function in the F&B industry. He has been working with hundreds of international brands in customer-facing industry, including of Luxury, Fashion, Consumer Products, Skincare and Food & Beverage in Hong Kong, China, Taiwan, Singapore, Thailand, Malaysia, Australia, and the Philippines. He provides finance leadership, business partnering support, IT strategy & implementation to Asia Pacific business with hundreds of outlets.
TSANG Steve
CFO
Asia Pacific, SSP Group Plc
2014 Graduate
With over 20 years' experience in investment promotion and economic development professional, Benjamin has a diversified portfolio and extensive experience in aviation, ocean economy, maritime cluster and people mobility including not only the physical segment but also on financing, leasing, legal, arbitration and technology. In-depth reach and knowledge in major initiatives such as Belt and Road as well as Greater Bay Area.
WONG Benjamin
Head of Transport, Infrastructure and Advanced Manufacturing
Invest Hong Kong, HKSAR Government
2000 Graduate
Peter currently works as Manager – Learning Technology in MTR Corporation. He is responsible for the learning and development, plus digital transformation initiatives in the Human Resources and Administration function. Besides business process re-engineering, Peter also works closely with IT departments and external vendors in project implementation to deliver customer centric solutions, which enhances operational performance of various business functions.
YEUNG Peter
Manager - Learning Technology
MTR Corporation
2014 Graduate