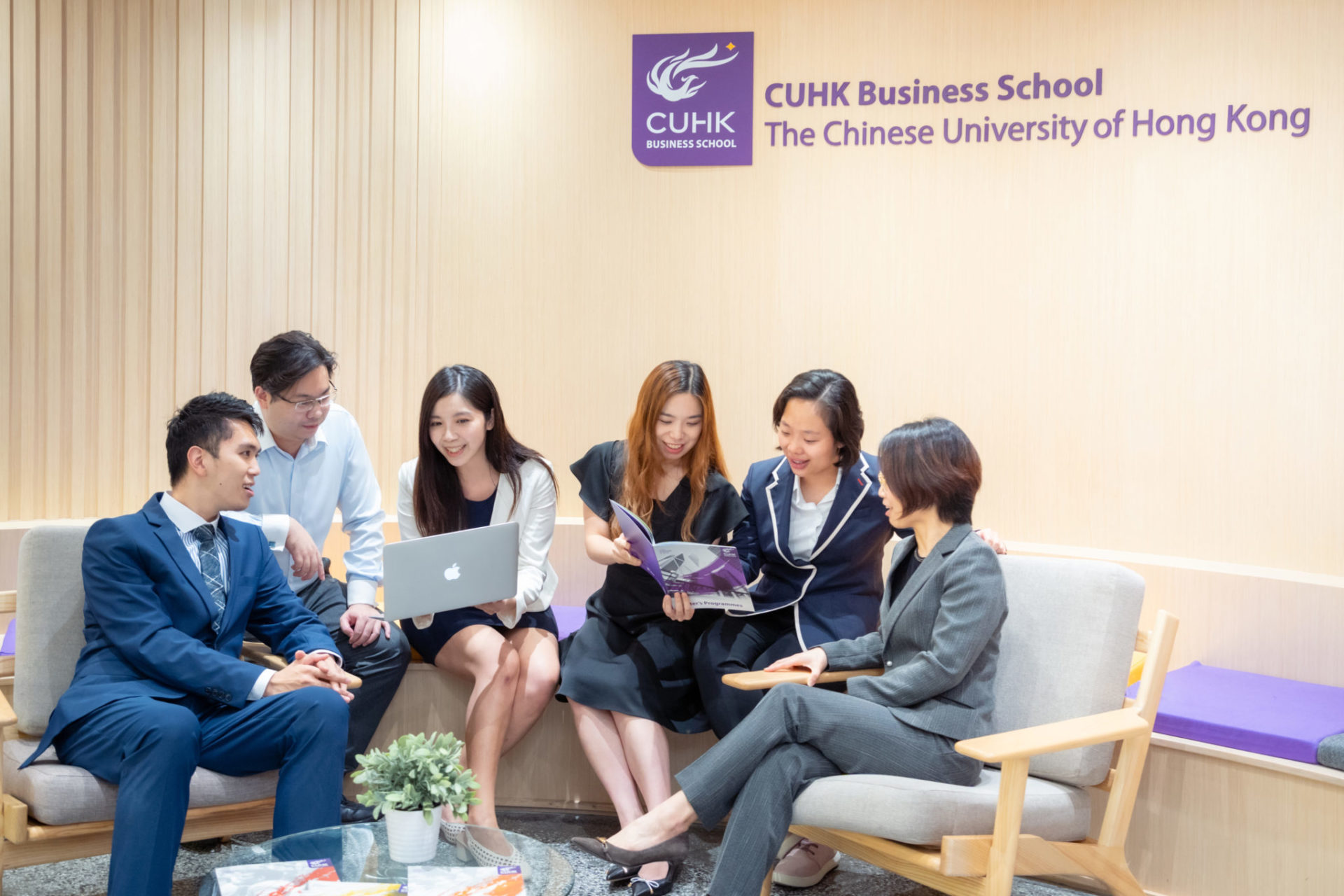 Career Management and Alumni Engagement Team (CMAE)
Missioned to provide professional career support to MBA students, the CMAE team strives to unleash and optimize their potential to achieve career aspirations for grooming the global business leaders of tomorrow.
---
Job Posting
We welcome alumni and corporate partners to share job openings in your professional network. CUHK MBA job board is a tailored portal exclusive to the current MBA cohorts, complete and send the Job Referral form to cuhkmba.career@cuhk.edu.hk to get your job advertisement published. We shall follow up promptly upon receipt of the information.
Talent Recommendation
The CMAE team specializes in matching MBA talents with compatible position fits in the job market, and we endeavour to line up MBA candidates that meet your hiring needs.
On-Campus and Off-Campus Recruitment Events
We host recruitment events that connect employers from Hong Kong SAR, Greater Bay Area and other regions with the MBA cohorts. Join us to become our recruitment partner to gain access to a platform where your organization can extend talent sourcing to the pool of MBA elites.
Industry Talks and Executive Sharing Sessions
Insights and market updates shared by our alumni and corporate representatives are invaluable resources that keep the MBA community connected and informed in the rapidly changing world.
---
Career Management and Alumni Engagement Team (CMAE).
Address: 14/F, Cheng Yu Tung Building, 12 Chak Cheung Street, Shatin, Hong Kong
Tel: (852) 3943 3796
Email: cuhkmba.career@cuhk.edu.hk
*** Above course offerings and course information are subject to change.