Business Study Field Trip to Mauritius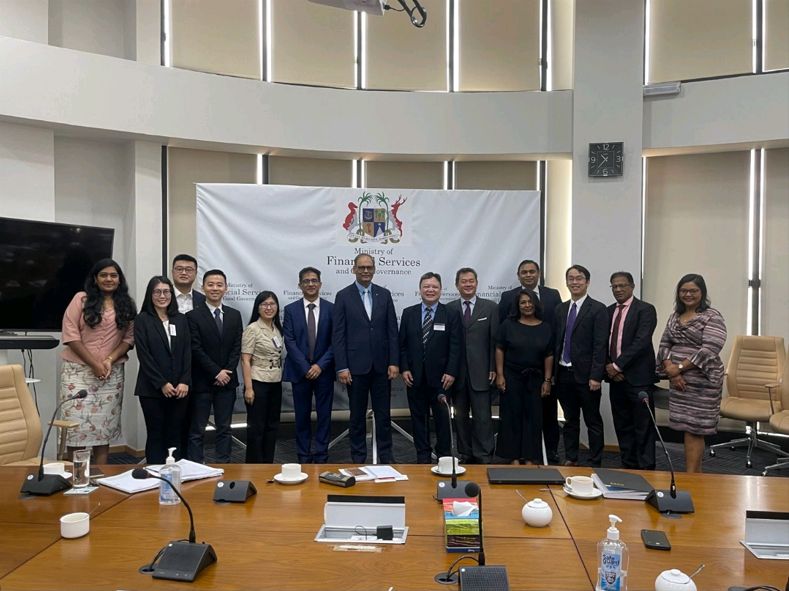 According to the index published by World Bank, Mauritius is ranked 1st in Africa for 'Ease of Doing Business' and is also one of Sub-Saharan African countries with the highest per capita income. These international accolades represent the country's continuous commitment to enforce a strong legal system and maintain political stability.
For these reasons, our Associate Dean of MBA Programmes, Professor Wan Wongsunwai, led our MBA students and alumni on a Business Field Trip to his home country, Mauritius, to immerse themselves in a completely new business culture and environment. They met Mr Mahen Seeruttun, the Minister of Financial Services & Good Governance, Mr Vidia Mooneegan, CEO of Ceridian, Mr Jane Claude de I'Estrac, former Minister of Foreign Affairs, former Secretary General of the Indian Ocean Commission and Professor Sanjeev K.Sohbee, the Vice Chancellor of the University of Mauritius, to learn about the macro and micro economics within the country and the region as well as the key policies that contributed to the country's strong and consistent economic growth.
This International Business Field trip is just one of the 3 field trips organised for our current MBA students, allowing them to experience first-hand in a culturally different business environment and enhance their knowledge through interactions with local business leaders and government officials.