Choosing the Right MBA Pathway: Full-time, Part-time, or EMBA?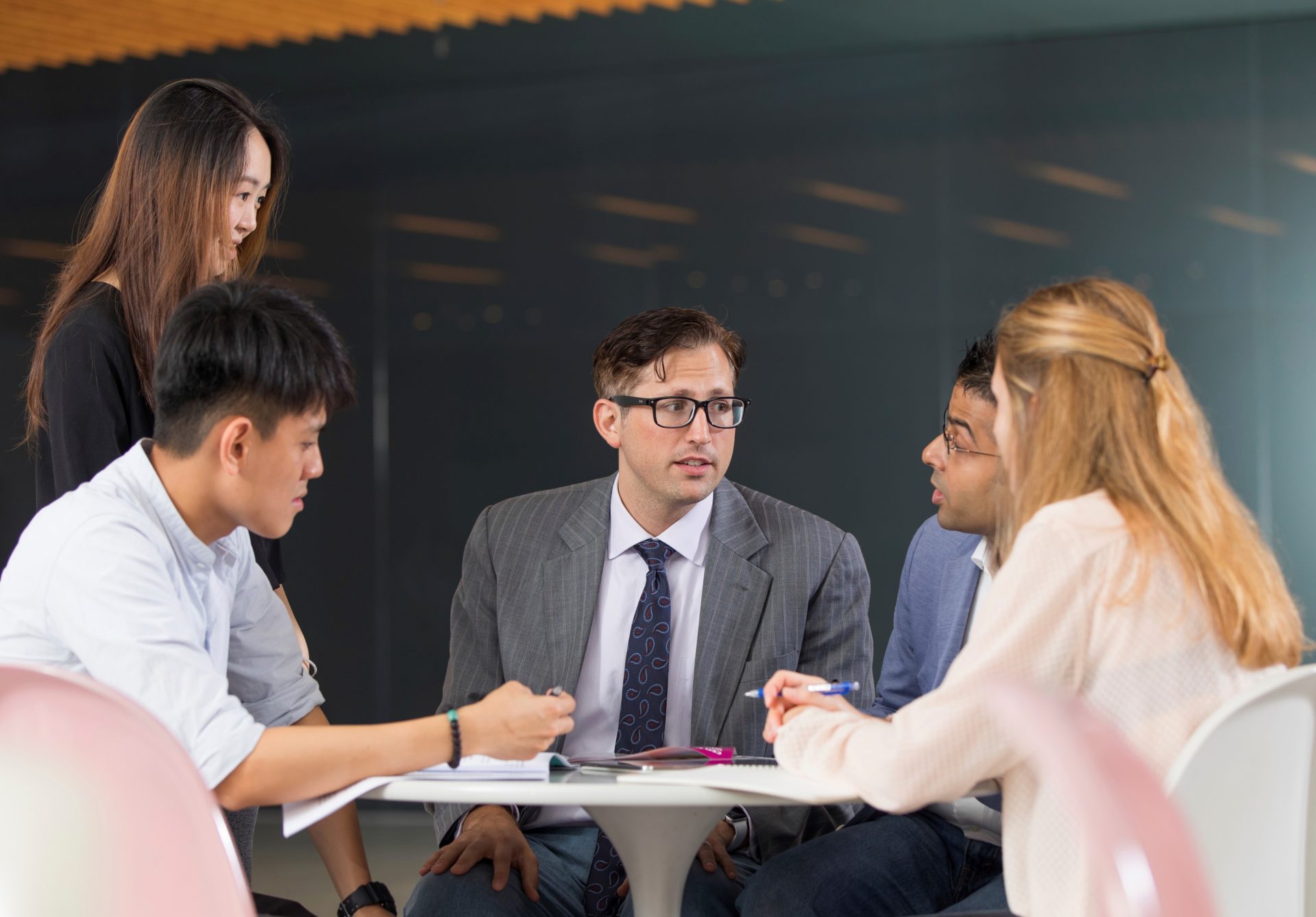 In an ever-evolving business landscape, pursuing an MBA becomes a defining moment. To guide you in this crucial journey, we delve deep into the three prominent MBA pathways, drawing insights from industry experts and esteemed platforms.
1. Full-time MBA
Ideal For

: Those eager to embark on an intensive, transformative academic journey.

Features

: A robust curriculum, immersive learning experiences, and a diversified global student cohort.

Insight

: Full-time programmes typically offer extensive networking opportunities and recruitment drives. Yet, one must be prepared to step away from their current employment, a significant consideration for many. The immersive alum experience and broader international exposure are major advantages.


Unlock Your Potential! Explore our Full-Time MBA Curriculum Now!
2. Part-time MBA
Ideal For

:

Working professionals keen to enhance their skills whilst maintaining their roles.

Features

: Modular courses, evening or weekend classes, and the possibility to apply newly learnt concepts in real-time job scenarios.

Insight

: Part-time programmes provide a safety net, enabling professionals to maintain job security whilst acquiring managerial knowledge. However, juggling work, personal life, and education can be demanding, necessitating strong time management skills.


Balance Work and Study with Our Part-Time MBA. Learn More Today!
3. EMBA
Ideal For

: Senior professionals, typically with a decade or more of experience, aspiring for top-tier leadership roles.

Features

: Emphasis on leadership and strategy, rigorous curriculum, and access to a premium network of accomplished professionals.

Insight: EMBA attendees often benefit from employer sponsorship, underscoring its esteemed value for corporations and students. The network, given the seniority of attendees, is an invaluable asset, allowing for unparalleled collaboration and partnership opportunities.
Factors to Ponder
Commitment & Duration

: Whilst Full-time programmes may last two years, Part-time and EMBAs often stretch to three years but permit concurrent work engagements.


Get a Taste of MBA Life! Join Our Upcoming Events.
Networking

: Full-time and EMBA pathways underscore robust network-building, whilst Part-time might offer more nuanced networking opportunities due to schedule constraints.

Financial Implications: Beyond potential salary forfeiture for full-time students, one must also consider programme fees, potential employer sponsorships, and scholarships.
Make Your MBA Dream a Reality – Discover Tuition and Financial Aids.
Conclusion
CUHK MBA understands the intricacies of this multifaceted decision. By offering a bespoke experience for each aspirant, we commit to a transformative and enriching journey, irrespective of the chosen path.

All You Need to Know In One Place – Download Our MBA Brochure Now!
Ready for the Next Step? Check Out Our MBA Admissions Requirements Now!
Embark on Your Next Chapter with CUHK MBA – Apply Now!  
Have Questions? We're Here to Help! Contact Us Today.