Driving Social Purpose through Innovative Business Education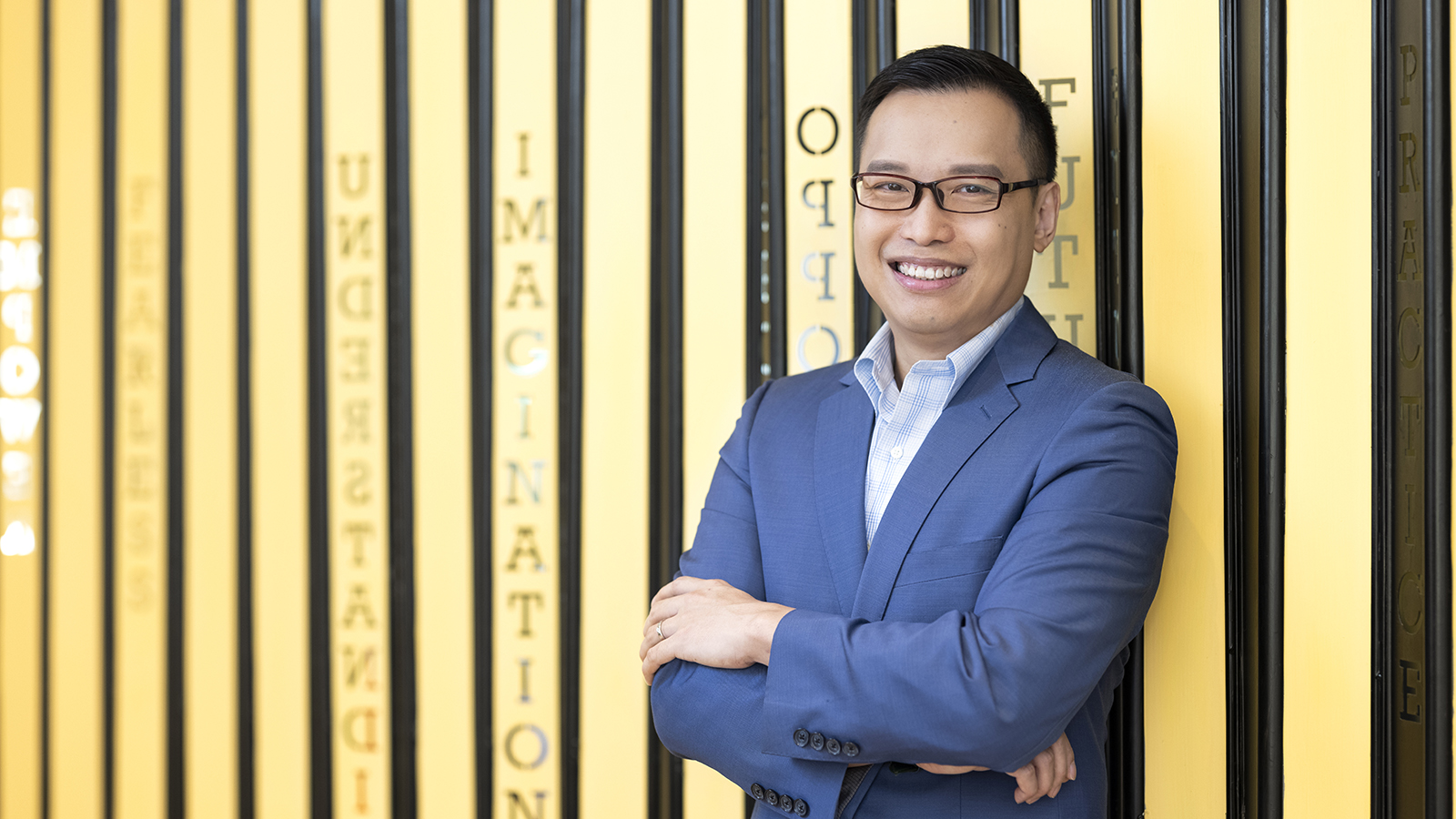 In Dr. Fred Ku's physical and virtual classrooms, it is not uncommon to find students playing simulation games, working on business cases or even creating short videos to present economic concepts. The economics scholar loves to create innovative learning experiences to engage students and take them beyond the realm of textbooks and theories.
"Lectures could be boring, or even painful when we have to do it online. Using a game-based approach can turn the lectures and maths into something fun and exciting," noted Dr. Ku. "By letting students apply their learnings into real-world situations, I also hope to give them a sense of social purpose and drive positive change for society."
An Educator on a Mission
My teaching philosophy is to cultivate socially responsible leaders in the age of innovation, who not only possess strong business skills but are also passionate about making a difference in societies and communities.
— Dr. Fred Ku
Dr. Ku is a Senior Lecturer in the Department of Decision Sciences and Managerial Economics of The Chinese University of Hong Kong (CUHK) Business School. He is also the Assistant Dean of Undergraduate Studies, the Director of the Integrated BBA Programme, and the Associate Director of the Programme for Economic Education at the Economic Research Centre of the Hong Kong Institute of Asia-Pacific Studies.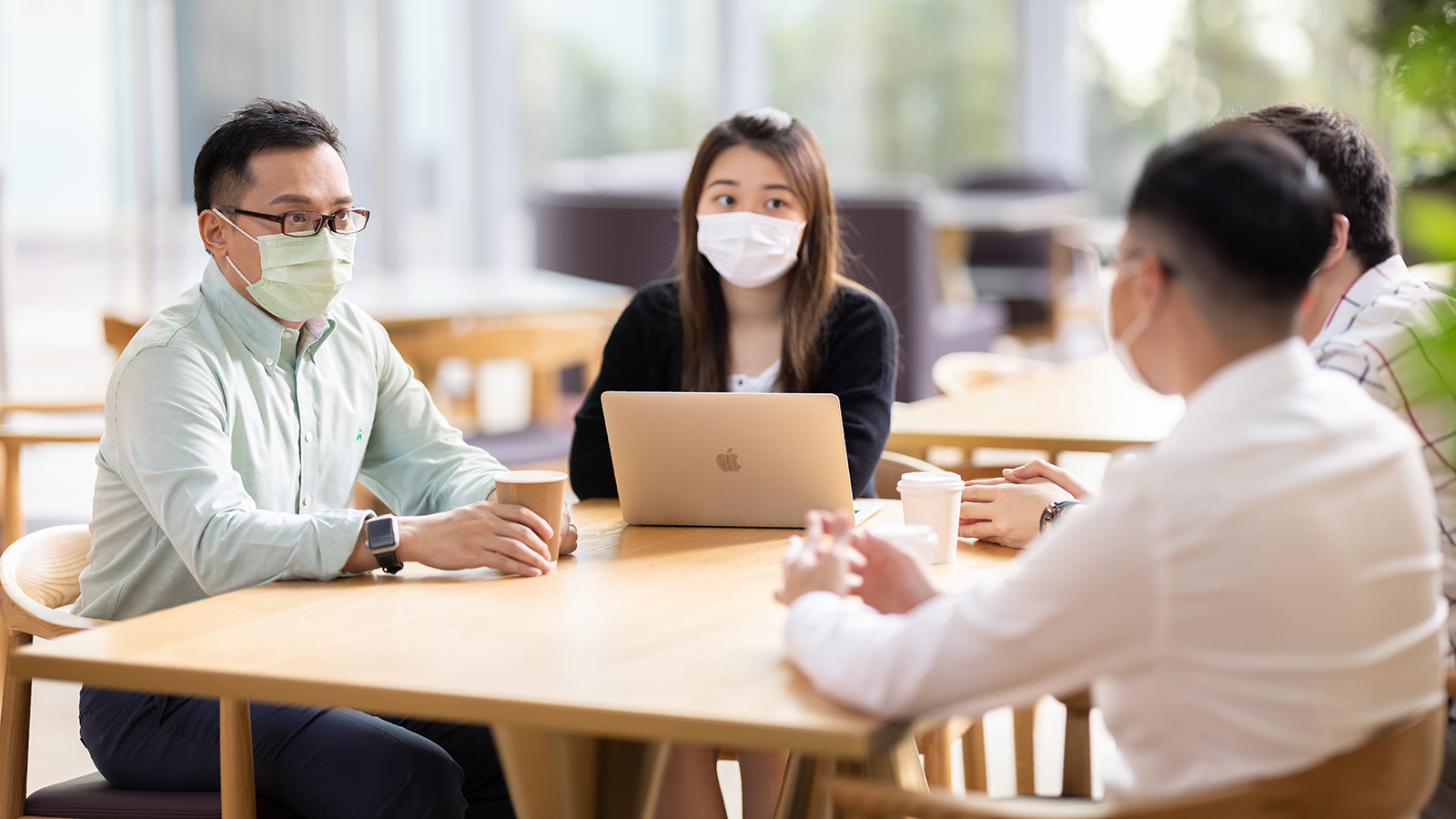 Underlying all these titles, however, is a passionate educator on a mission. "My teaching philosophy is to cultivate socially responsible leaders in the age of innovation, who not only possess strong business skills but are also passionate about making a difference in societies and communities. That's why my classes always focus on Tech & Innovation and Social Good."
Dr. Ku maintains that businesses do not operate in a vacuum; instead, they are continually affecting people and the community. For this reason, he believes that a successful business should make a profit and simultaneously bring positive impacts to society. "The idea of Creating Shared Value (CSV), proposed by Harvard's Michael Porter and Mark Kramer in 2011, has been one of the most important business concepts. That's something our students must learn, especially if we're to emerge better after the pandemic."
Reimagining Teaching for the New Reality
To help students contextualise abstract theory and apply knowledge to real-world situations, Dr. Ku likes to adopt a case-based approach that emphasises "learning by doing".
"Students must use their technical, analytical, problem-solving and creative skills to solve real-world business problems. In the process, they will also develop essential management competencies, skills and abilities that they need upon graduation."
Yet, with classes moving online during the pandemic, continually offering this experience to students necessitated teaching innovation. In this regard, Dr. Ku found that online learning, while constraining at times, has also opened up novel opportunities for teachers and students. "It's much easier for us to invite guest speakers, and students, to our virtual classroom, not only from Hong Kong but from all over the world." For example, in the course Responsible Business, Dr. Ku invited professors from Taiwan, Japan, Poland and the UK to lecture on responsible business and social enterprise using cases in their own regions; unsurprisingly, the results exceeded expectations.

Joined by speakers from Taiwan, Japan, Poland and the UK, Dr. Fred Ku and students from CUHK and National Chiayi University had a virtual symposium on responsible business.
"The professors wrote the cases specifically for this course, and students were able to learn a lot more about the practices and problems of responsible businesses in different places." As the class was carried out in collaboration with National Chiayi University, Taiwanese students also joined the classes and interacted with the students in Hong Kong through class discussions and online activities. "Many students found the experience illuminating and broadened their horizons on a global level. We will thus explore the potentials of this approach further."
Putting Textbook Knowledge to Practice
Dr. Ku also likes creating refreshing experiences outside of the classroom to maximise learning opportunities for students. He set up a platform called Business Education for Social Good (BESGO) that promotes CSV, CSR, social entrepreneurship and social innovation in business education.
In one project, BESGO partnered with Social Venture Hong Kong and organised a "Bootcamp for Talents of Social Innovation". Students visited local communities and social enterprises in Sham Shui Po and Kwai Tsing to gain deeper insights into the issues and challenges faced by locals. They also took part in workshops to brainstorm ways in which businesses could contribute to social good while maintaining reasonable financial returns.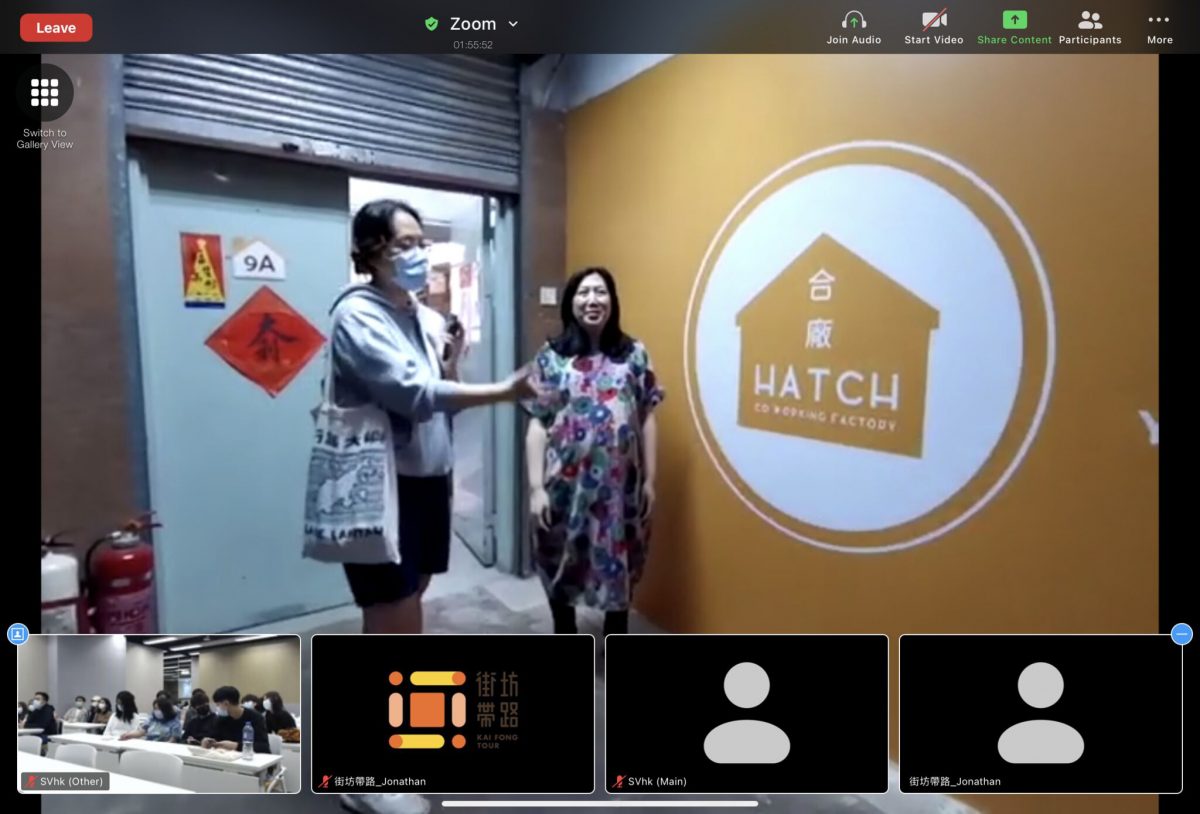 BESGO's virtual visit to social venture HATCH in Kwai Tsing
In another project, students undertook a CSV Consultancy Project with the K11 Art Mall. They designed and implemented the promotional plan for the digital fitness exhibition of Brainrental, a Hong Kong-based creative trio, at the mall.
Many students reported that the programmes offered them an eye-opening experience, something they couldn't have learnt from lectures or textbooks.
— Dr. Fred Ku
Passing Positive Influence to Students and Society
Additionally, Dr. Ku ran a programme called the Young Economist Scheme (YES) with Prof. Michael Fung of the Department of Decision Sciences and Managerial Economics. Supported by Project WeCan, the programme enabled students to practice social purpose and promote education equity while they were still in school. Student volunteers were assigned to tutor and mentor underprivileged secondary school students and help them with their economics learning.
Anita Ng (Professional Accountancy [PACC] 2018) was one of the students who joined YES during her time at CUHK; the programme created a profound impact on her. Having minored in Linguistics (Hong Kong Sign Language) while she was studying Professional Accountancy, Anita later joined a secondary school to teach deaf and hard-of-hearing (DHH) students economics using sign language. This seemingly simple act opened an entire new world for the students, as they were previously unable to take economic classes because no teachers knew both sign language and economics. Working with Dr. Ku, Anita also launched an "Economics on Hand" project to add sign language to teaching and learning resources and even online videos to provide DHH students with additional visual aids to learn economics.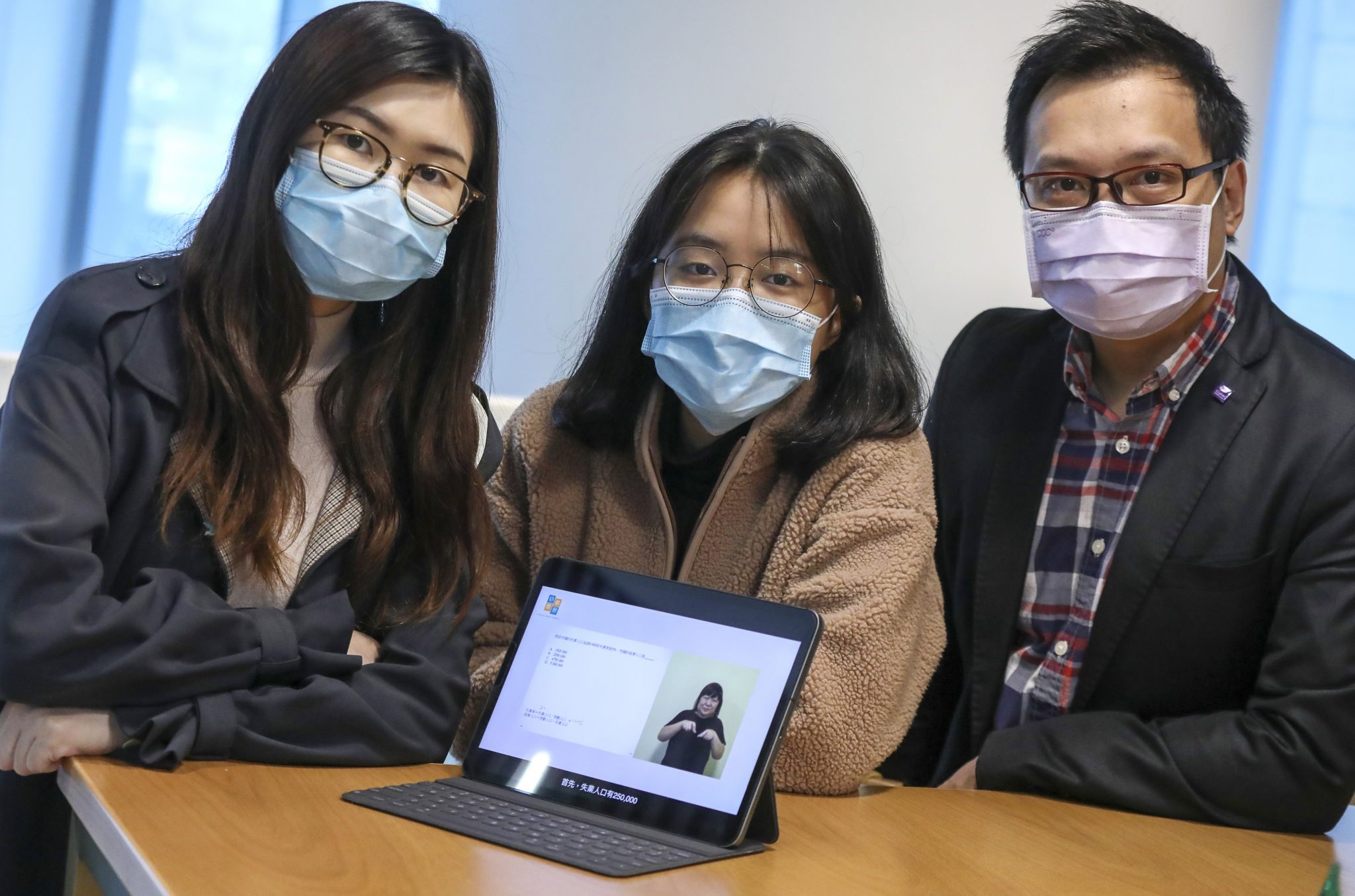 (From left) Teacher Anita Ng, student Cheung Hoi-Yan and Dr. Fred Ku (Photo courtesy of K. Y. Cheng)
Dr. Ku explained this further: "These social exposures showed students how a business can be a force for social good, even if it's not a full-on social enterprise. In this way, when students graduate and enter the industry, they can ask themselves: What can my company do to advance social welfare and make money? This kind of mindset is something that I'd like to instil in my students."
Eternal Passion for Teaching
All of these efforts demand unyielding passion and boundless ingenuity, so how does Dr. Ku keep up his educational verve? Dr. Ku laughed: "Some people say teaching is boring. But to me, it's a career that's replete with sparky moments. I like communicating with students and exploring different teaching methods. I feel accomplished when our effort is recognised by the faculty, the university and other professional bodies. I also feel excited when sharing my insights and research findings at conferences. But the sparkiest moment is when students are excited; when I see their passion in class and how much they like and are inspired by the class."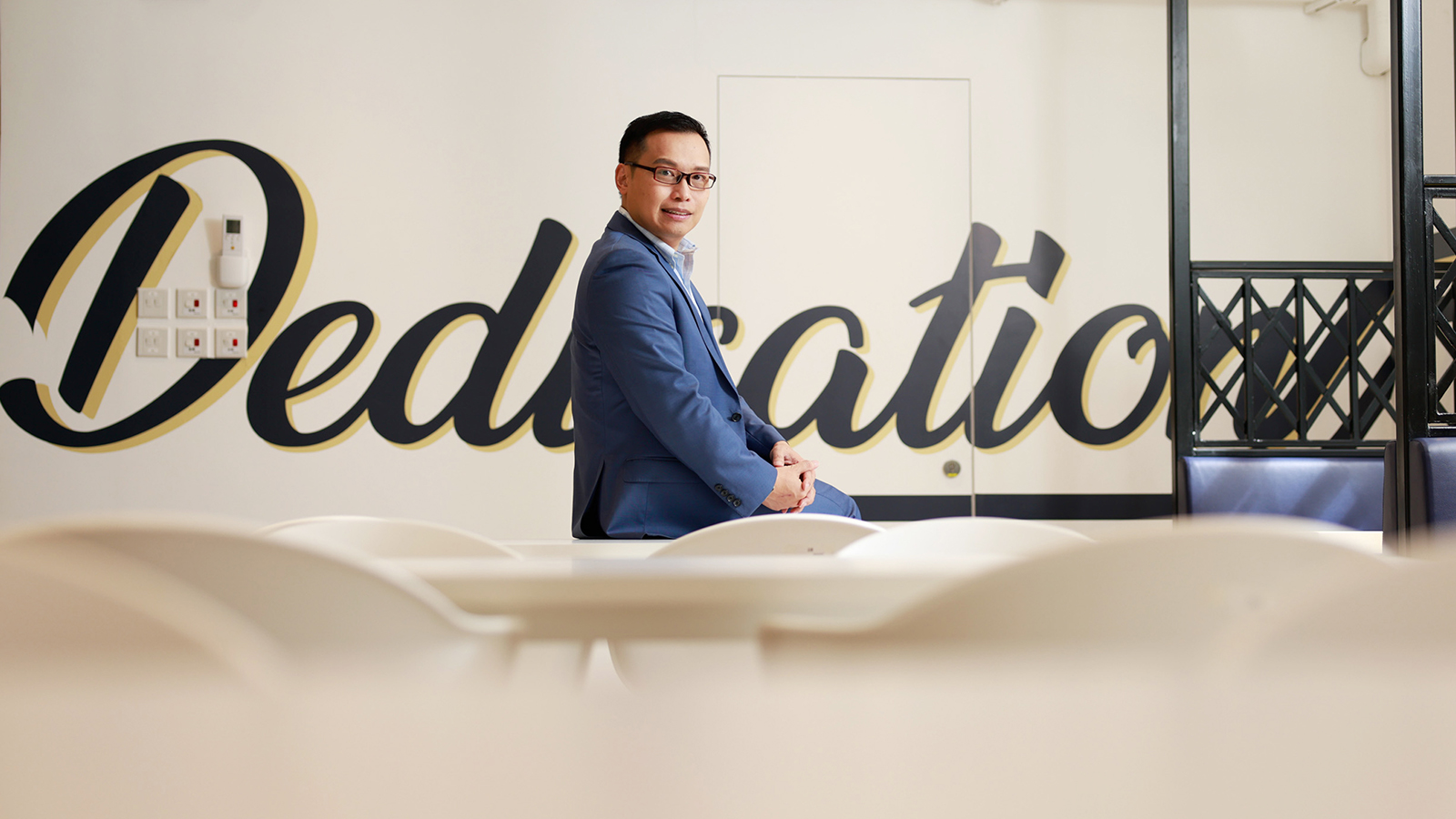 With such a spirit, it is no wonder that since joining CUHK in 2009, Dr. Ku has nabbed multiple teaching awards – Faculty Teaching Awards, Faculty Teaching Merit Awards, the Vice-Chancellor's Exemplary Teaching Award, the Teaching Excellence Ambassador Award, and the Exemplary Teaching and Learning Sliver Award at the eLearning Forum Asia (eLFAsia) 2020.
New Horizons, New Possibilities
Purpose in businesses is becoming increasingly important.
— Dr. Fred Ku
Dr. Ku is also continually widening his gamut of responsibilities. For instance, he now teaches undergraduate business economics and analytics courses and instructs MAcc, MBA, and EMBA programmes. Since 2017, he also took on the administrator roles of Assistant Dean and Director of the Integrated BBA programme, which enable him to create a lasting impact beyond the classroom.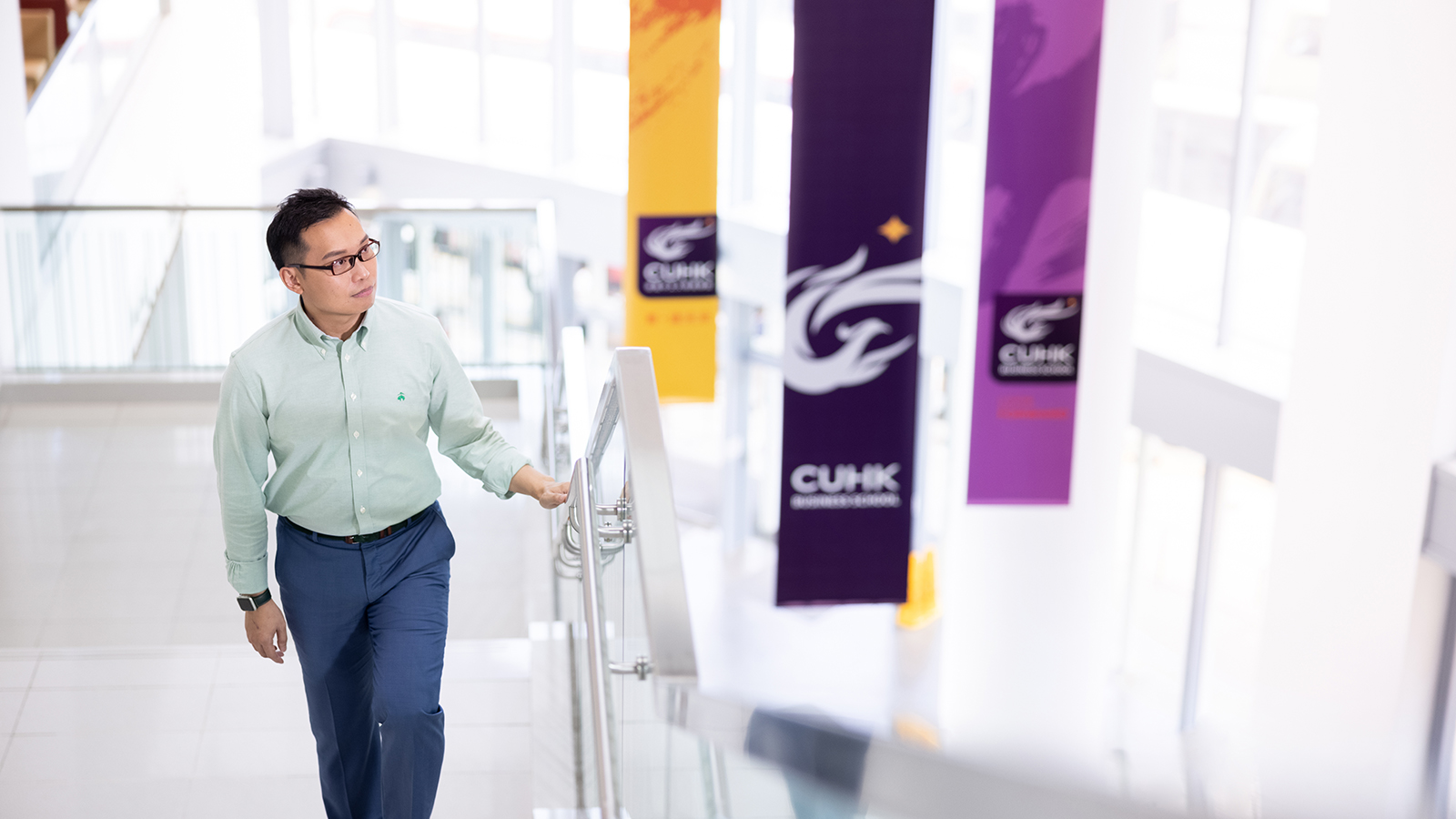 As he looks forward, Dr. Ku's zeal for education shows no imminent signs of abating: "I hope to see how we can create better synergy among our undergraduate programmes and improve our alumni engagement. I also want to offer greater support to international students."
He added: "Businesses are changing, which reflects the changes taking place in our society. Purpose in businesses is becoming increasingly important. I can't wait to see how our students use their knowledge and skills to craft their future, and to create positive impacts on society at the same time."
This original article was published by CUHK Business School on 1 July 2021.