Business School Alumna – Angel Ng (BBA 1990) | Fostering a Human-Centric Financial World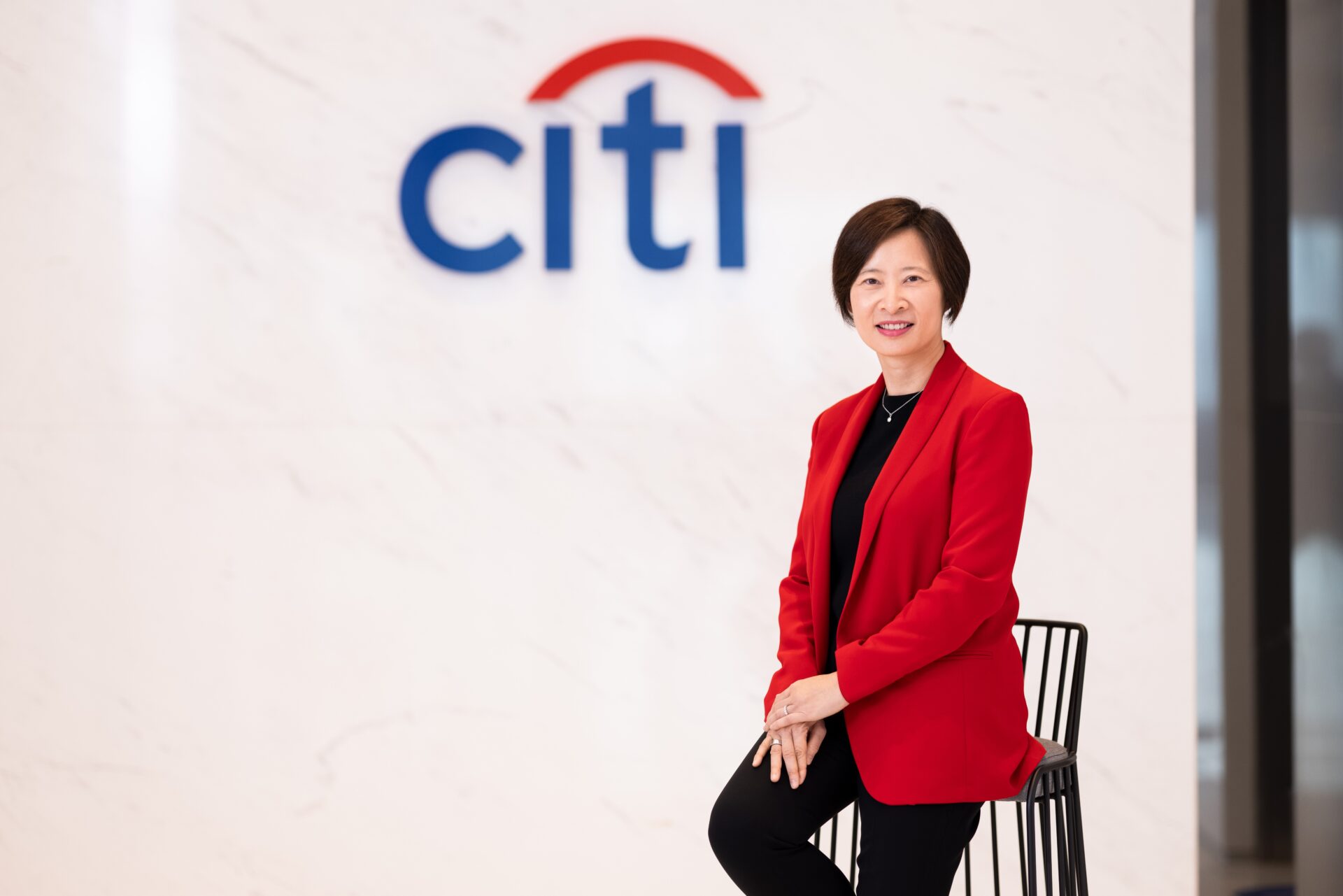 After Angel Ng graduated from The Chinese University of Hong Kong (CUHK) Business School in 1990, she worked more than six years for a multinational FMCG company. In 1998, her expertise and insights in delivering extraordinary customer experience led her to a new home at Citi. At the time, the global bank's management was hoping to give its retail banking services a customer-centric makeover, which Angel delivered with flying colours.
Empathy Is the First Step Towards Success
Angel's affinity with Citi started while she was at university. "As I had to pay for four years of tuition fees, other than part-time jobs, I lived off loans for a while," she recalled. Citi was her first creditor. "I learnt to be thrifty even before I worked at a bank. I became an expert in calculating the minimum payments and finance charges of my student credit cards." This experience also allowed Angel to start gaining unique insights into customer needs.
In May 2018, Angel became Citi Hong Kong and Macau's first female Chinese CEO. When she was asked about her formula for success, she credited it to a blend of strong principles, logical thinking and feminine sensibility. In addition, she maintains a maxim to always put people first. To Angel, company, colleagues and clients are all family.
Within six months after assuming her new role, Angel was put to the test. US-China frictions, social unrest and the COVID pandemic came one right after the other. Angel admitted that her colleagues were perturbed during this state of flux. But she understood that it is most important to maintain communication: "Some companies prefer keeping their heads down when the going gets tough. But I see my colleagues as family, which means that we should be open with one another, and I always make their safety and well-being my top priorities. For example, during the early days of the pandemic, we arranged for more than 90% of our staff to work from home, even though that might have caused a disruption to our business. We also cobbled together nearly one million face masks and gave them to our staff and their families." She added: "It is only when the staff can feel the company's care that they will develop a sense of belonging. And that will be reflected in the care they give to customers."
Angel twice stepped away from Citi. The first time was for health reasons, as she was burnt out. "The problem was not the company or the workload. It was my inability to set priorities at work and to manage the stress," she reflected. Yet after she left, she felt guilty for not standing by her colleagues to tackle the changes and challenges together. So, within a year, she returned to Citi, rejuvenated. In 2006, she stepped away from the bank for a second time. She accompanied her husband to study abroad and left the company for nearly four years. But unlike the first time, Angel was taking time off to spend with family and to learn about herself.
There Is No Need to Fear Regulation
Many people see the banking sector and regulators as adversaries, because regulators keep a rein on the profits that banks can make. But Angel disagrees. She thinks that the role of regulators is to protect customers. "It is precisely because of regulations that customers use banking services with peace of mind. For this reason, we should consider regulators as friends, not foes. We should make sure that all of our products are in compliance with regulations and that we maintain a constructive dialogue with regulators. Indeed, regulators are also looking for input from the industry, especially as banking undergoes a digital transformation and past standards are in need of overhaul to keep up. The views and ideas of the industry are indispensable in the process."
With multiple virtual banks opening in Hong Kong in recent years, Angel believes that banks must learn not only to understand but to anticipate how customer needs evolve with technology: "Before COVID, many people did not know how to shop or order food delivery online. But the pandemic has clearly shown that consumer behaviours can change in the blink of an eye." Providing outstanding customer experience is also crucial: "In the past, we needed only to list out the deposit interest rates. Now, customers want to know everything from opening an account and making a deposit to whether they will receive a notification when changes are made. Every detail influences their choice."
Looking at the World Through Different Perspectives
Although her days of working through university were tough, Angel cherished CUHK's nurturing. "The academic freedom and general education enabled me to study philosophy, psychology and journalism while I studied for my BBA. Society now favours generalists. In that sense, CUHK's general education was really ahead of its time."
For years, Angel has served as a mentor at work and in school: "I started serving as a mentor in 2006. Every time I meet a new mentee, I highlight that our relationship is not a one-year affair but one for the long-term. Every person is unique. Mentors do not just share what they know with mentees; they learn from the mentees as well. My mentees and I talk about everything from work to children, and I learn about the challenges that they face as working parents with small children."
Angel is also a Co-Chairperson of the Citi Women Affinity Asia-Pacific Steering Committee. She noted that the ratio of working women in Hong Kong is lower than its neighbouring regions. "Chinese women typically have multiple roles. They need to take care of both the older and the younger generations. I hope that more companies can be empathetic to their staff." Angel also hopes that her title as the "first female CEO" will soon fade in significance as more women demonstrate their abilities in the workplace.
This article will be published in the iMoney magazine on 17 April 2021.