Worldly Wisdom Empowers World-class Learning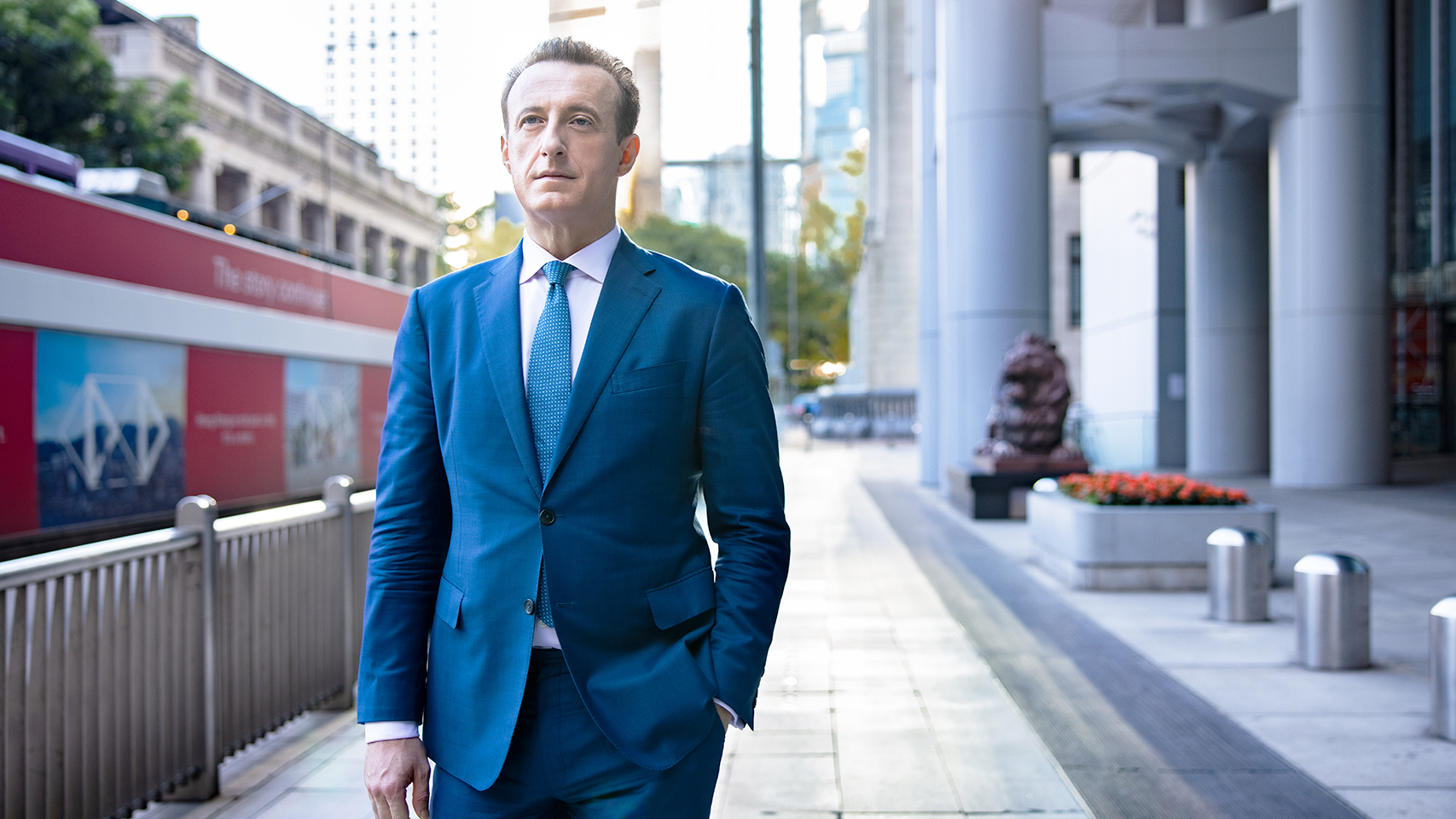 A native Australian who lived and worked in Asia for over 30 years, Prof. Paul Kitney has forged an illustrious career in economics and finance and thrived through bears and bulls. Now, this globetrotting investment strategist and Asian economics expert is a full-time professor at The Chinese University of Hong Kong (CUHK) Business School, where he consolidates his worldly wisdom and passes it on to the next generation for the Asian Century.
Pursuing a Love of Economics
Prof. Kitney pursued his bachelor's and master's degrees in economics at the University of Sydney, where he met an eclectic group of world-famous economists such as Prof. Gerard Debreu, Prof. John Kenneth Galbraith, and Dr. Murray Milgate — historic figures in general equilibrium microeconomics, institutionalist and Post-Keynesian economics, respectively. He was captivated by economics as an intellectual pursuit and read widely on the subject, but he was particularly drawn to macroeconomics, mathematics and econometrics. Good grades subsequently earned him the revered Reserve Bank of Australia (RBA) Cadetship. This top scholarship for economics in Australia enabled him to study his final year of university with salary before heading straight into central banking once he graduated.
After two years of working in macroeconomics and monetary policy at the RBA, Prof. Kitney's interest in finance came forth. "I was quite an avid investor in the stock market even when I was an undergraduate student. I saw early on the linkages between macroeconomic aggregates, like GDP and earnings, and equity market returns. I decided to give finance a real go," Prof. Kitney reminisced.
However, it was 1988 and no investment bank was hiring after the 1987 crash, except in Japan. The world's then second largest economy was exploding with a fantastic bull equity market. "I was already interested in Asia because I had taken the view that the Asian economy was going to take off." So, he joined Nomura in Japan and began a lifelong career in Asian economics and finance, which would see him shuttle between Hong Kong, Japan and Singapore for the next three decades to come.
"I was already interested in Asia because I had taken the view that the Asian economy was going to take off." ── Prof. Paul Kitney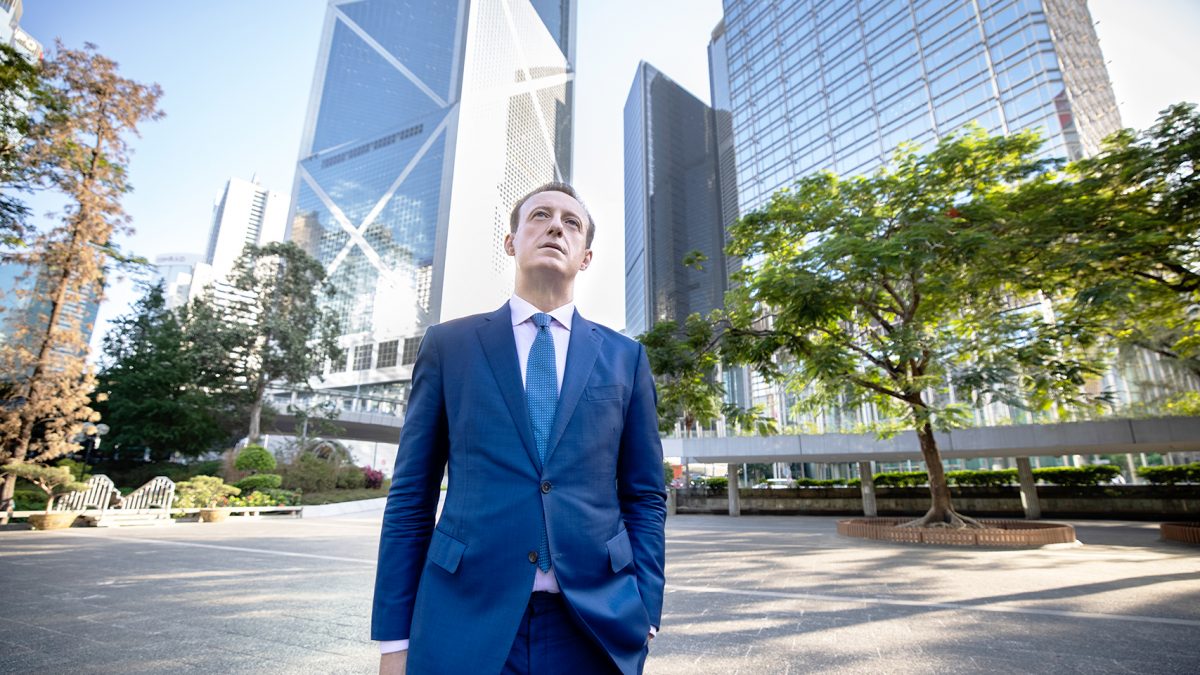 Steering Through a Career in Asian Economics and Finance
For more than a decade, not only did Prof. Kitney develop a speciality in Japanese and Asian equities, he also witnessed Japan's Lost Decade unfold from a front-row seat. "I went through Japan's short period of its rise and then a long period of its decline and saw all the lessons that you could learn from some of the policy mistakes that were made."
In late 2002, after spending around two years as a strategist at Morgan Stanley in Japan, Prof. Kitney was transferred to New York to work for the investment bank's proprietary trading team. He was trained with some of the greatest minds on Wall Street and learnt the ropes of fundamental equity and quantitative portfolio management. Gaining these new skills proved transformative, as it empowered him to evolve his strategy from being a Japan-focused hedge fund strategy to a Pan-Asian one.
"One of my greatest achievements in strategy was being able to blend quantitative analysis with fundamental economic analysis and macro analysis in one strategy. It was fairly unique in the long/short equity space." ── Prof. Paul Kitney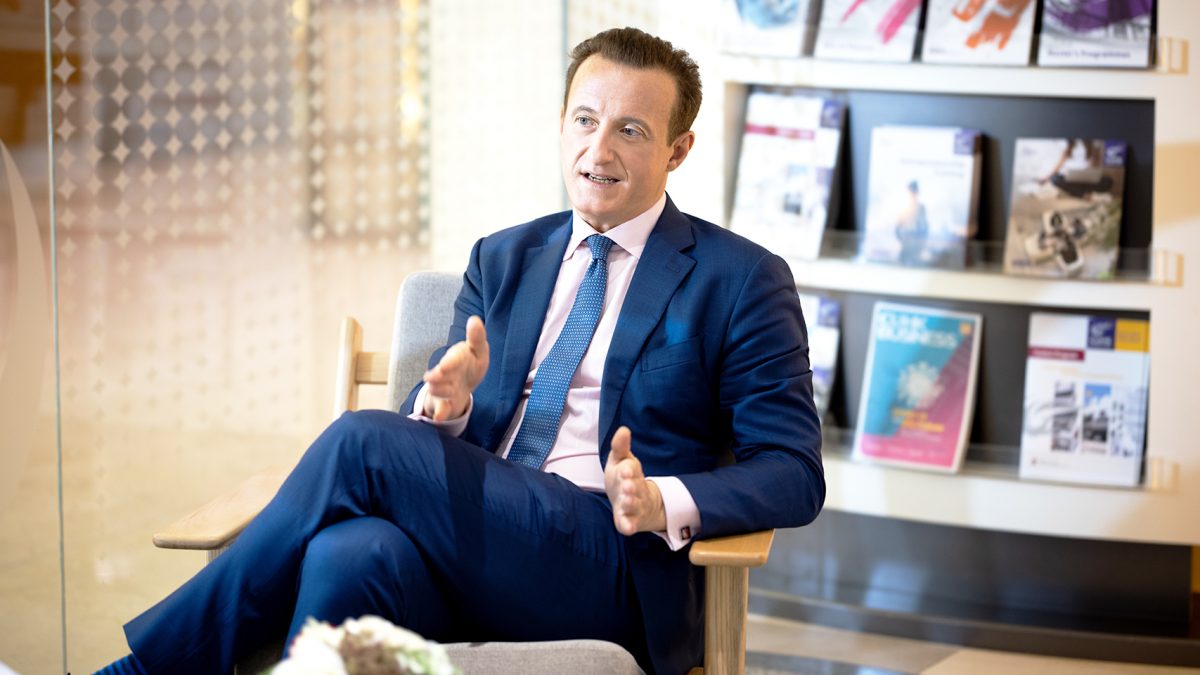 This integrated strategy enabled Prof. Kitney to generate a positive return in 2008 when most fund managers fell short. It remains a significant achievement that he is proud of till this day.
Completing a PhD to Answer Economics' Big Questions
Having amassed a wealth of knowledge and real-world experience over two decades, including a two-year stint running his own hedge fund in Singapore, Prof. Kitney decided to go back to school in 2010 and complete a PhD in economics from The Australian National University, focusing on macroeconomics, monetary policy and macro econometrics.
"I collected all this real-world experience between my undergraduate and my PhD, including navigating the Asian financial crisis, the Long-Term Capital Management (LTCM) crisis, the Argentinean crisis, the dotcom bubble and the global financial crisis. I had a clear idea about what questions I wanted to answer in my PhD studies." He was particularly interested in looking at the role of financial factors in the setting of monetary policy, a novel topic at the time. After spending nearly five years in research, he produced a thesis entitled "Essays on the Role of Financial Factors in Monetary Policy – Theory and Evidence".
Hopping from Industry to Academia
Taking time off from the fast-paced finance industry also gave him the space to reflect. "I wanted to do something for myself intellectually, to give myself the optionality to teach and to give something back to the next generation if I got the right opportunity."
That opportunity came in 2017. While he was working for Daiwa Capital Markets in Hong Kong, he met Prof. Kalok Chan, the Dean of CUHK Business School at the time, and Prof. Vernon Hsu, then Chairman of the Department of Decision Sciences and Managerial Economics. The offer of being hired as an adjunct professor provided him with the chance to continue working full-time while exploring teaching part-time.
"CUHK Business School is one of the top business schools in Asia and it is particularly strong in economics and finance. These are my areas, and it felt right." ── Prof. Paul Kitney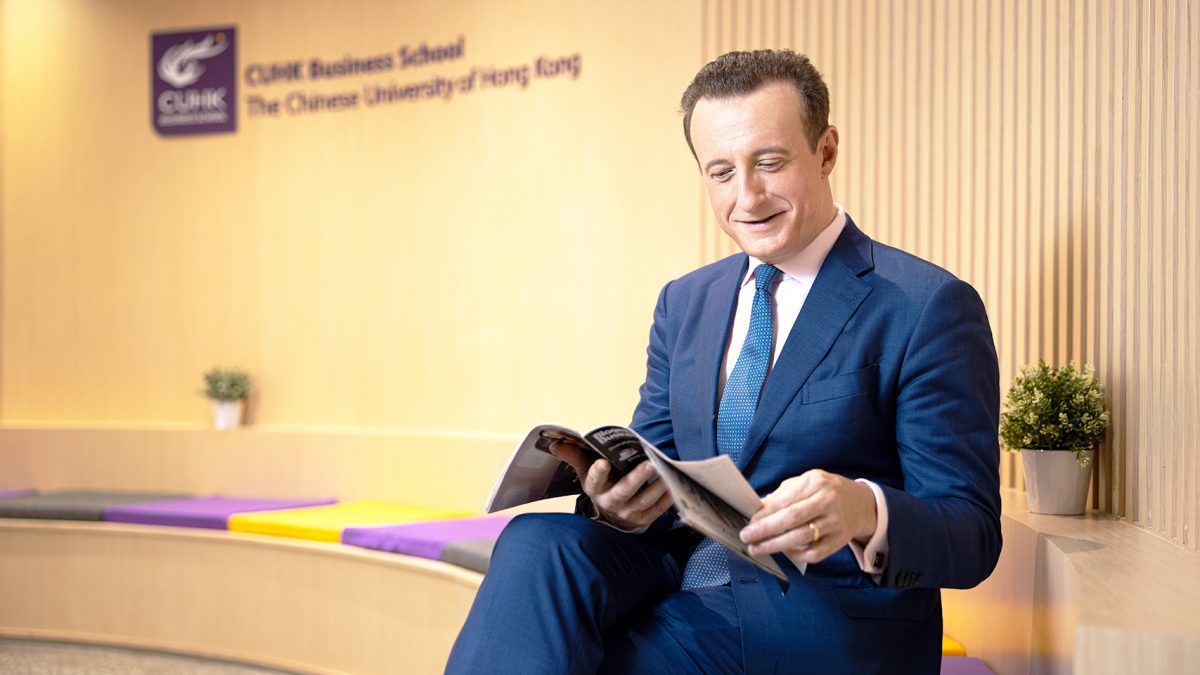 After two years of part-time teaching, in August 2020, Prof. Kitney took up full-time professorship, a joint appointment between the Department of Finance and the Department of Decision Sciences and Managerial Economics. He now teaches a total of six courses – three in each department.
Marrying Abstract Theory with Real-world Cases
Prof. Kitney considers his "net add" to be his real-world experience and decades-long expertise in Asian economics and finance. It enables him to teach theory and marry that with real-life cases that he has lived through himself. He believes this will help students grasp abstract textbook concepts better and learn more thoroughly. "For example, when I am teaching about central banking and regulation and the impact of the financial crisis on regulators, I can explain the various nuances and get more granular and specific than textbooks about the real world in practice."
An additional benefit to studying current cases is that the cases are still unfolding and the outcome is unknown. By analysing these cases with the students, examining the macroeconomic implication and deciding on the tools, theories and models to apply, students can go from being a consumer of research to becoming self-reliant and thought-leaders themselves.
"We can conjecture using the theory that we have and make them think laterally about how they are going to attack this problem. If you make the wrong model choice, you are going to be wrong; no matter how rigorous you are, no matter how precise you are."
"By analysing the cases, examining the macroeconomic implication and deciding on the tools, theories and models to apply, students can go from being a consumer of research to becoming self-reliant and thought-leaders themselves." ── Prof. Paul Kitney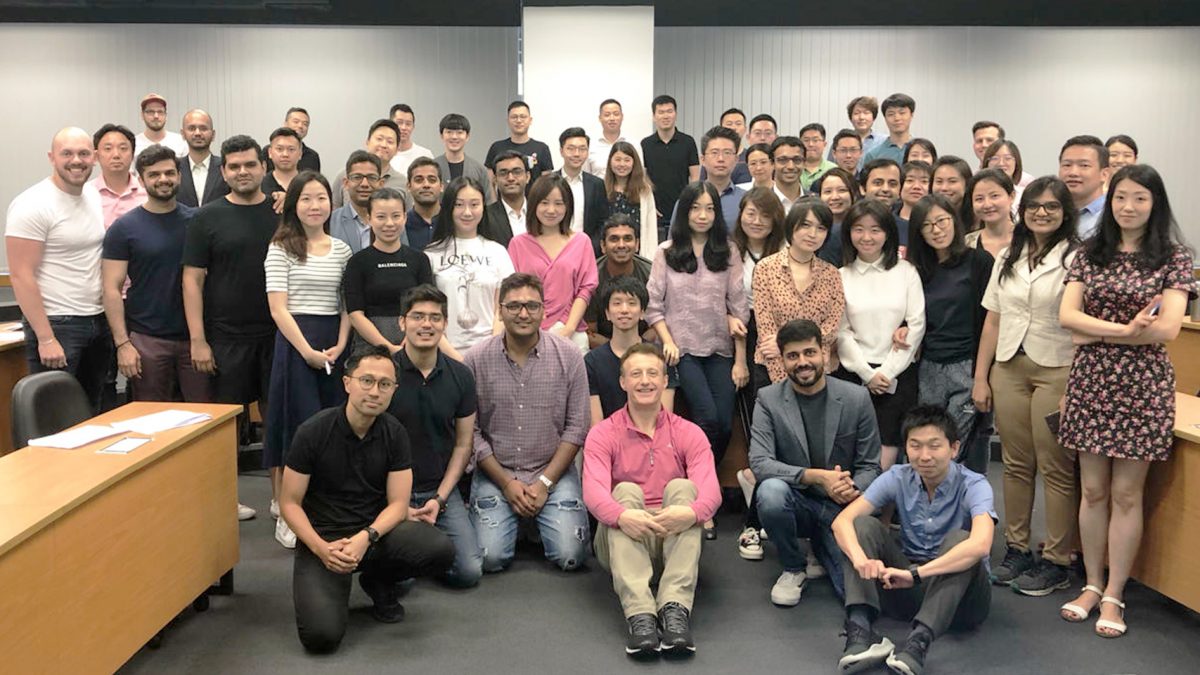 Prof. Paul Kitney (centre, front row) posed with his MBA students after class back in 2019.
In addition to helping students hone their technical and data interpretation skills, both of which are indispensable in today's financial world, Prof. Kitney wants students to harness another essential skill—the ability to express their thoughts in writing. "If you cannot write, how are you going to communicate the results of your work?" He pointed out that financial firms are increasingly evaluating people by whether they can express themselves in writing and verbally in public speaking.
Embracing the New Life in Teaching
Having taught for over three years now, Prof. Kitney said what gratifies him the most is seeing students work hard on the challenges that he presents them with and receiving their trust to be their career advisor or confidant. He maintains a friendly relationship with them; after each course, he used to treat all of his MBA students to drinks and undergraduate students to ice-cream parties. This year, because of COVID-19, the tradition continued over Zoom with no less fun.
Prof. Kitney is now developing two new courses and putting a new curriculum together. He is planning a central banking course and a macro investing course to add to the Business School's curriculum. Additionally, he will refine the MBA's macroeconomics and microeconomics courses.
"I love Hong Kong. I would highlight the outdoors lifestyle here. I think it is underestimated." ── Prof. Paul Kitney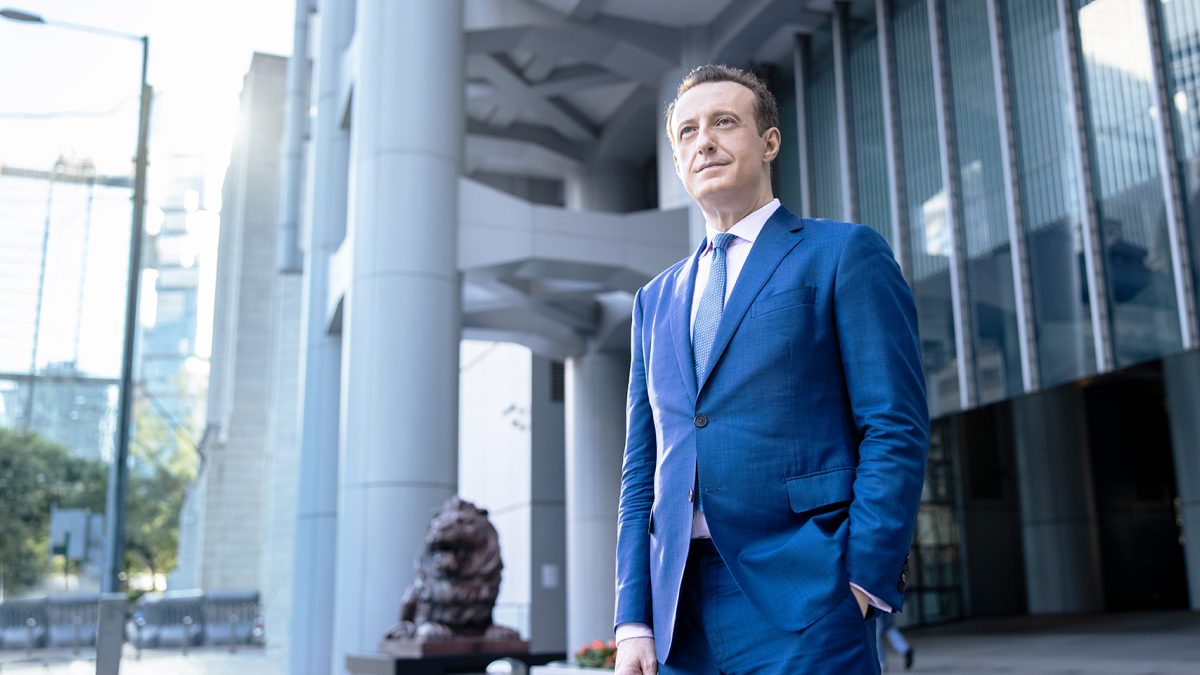 Prof. Kitney is also optimistic about Hong Kong's prospects in the new normal. He foresees the city's recovery to be faster than many other countries. "Coming back to economic theory, you have the Chinese economic background recovering, and at the same time, you have the fixed exchange rate in Hong Kong with monetary policy set by the Federal Reserve. So, you have all this easy monetary policy stimulating the Hong Kong economy and an external environment starting to improve."
He added: "Hong Kong will continue to be an important financial centre in Asia. There are tremendous opportunities here. I think we are going to do just fine."
This original article was published by CUHK Business School on 4 January 2021.